Carla Engelbrecht Fisher, Ed.D
Articles by Carla Engelbrecht Fisher, Ed.D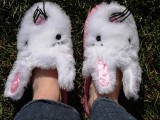 BLOGS / Kids Got Game
Blogger Dr. Carla Fisher, a veteran staffer and freelancer, shares the ups and downs of freelance.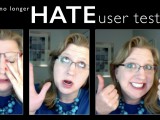 BLOGS / KID INSIGHT / Kids Got Game
This week we have a guest post from Barbara Chamberlin. In her early years as a developer at a small studio she always (1) valued what she thought she could learn from user testing; (2) felt like user testing was something she should do; and (3) she hated having to do any user testing.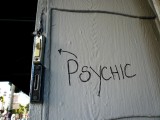 BLOGS / Kids Got Game
By pure luck, I happened upon my notes from a tarot card reading on May 1, 2004. How'd that work out for me?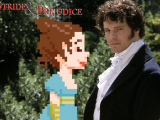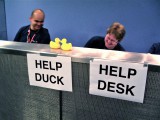 BLOGS / iKIDS / Kids Got Game
I'm headed to Game Developers Conference and am attempting another experiment that will create an archive of information on developing great games for kids. What questions do you want answered?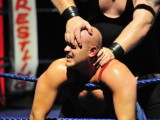 iKIDS / Kids Got Game / MOBILE
Scoping out the competition is a critical part of building a successful product. But with a high noise-to-signal ratio in mobile apps, finding the competition can be tedious and frustration. Dr. Carla Fisher shares her list of the best games to play as well as ideas for searching relevant products.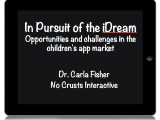 BLOGS / Kids Got Game
Following up on her iKids 2014 presentation, Dr. Carla Fisher shares an overview of the three major challenges for children's app developers and ways to address them.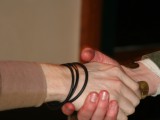 BLOGS / Kids Got Game
Around this time last year, we posted 16 pick up lines tailored to the hobnobbing and schmoozing of Kidscreen Summit and iKids. Now we're back with 15 more ways to break the ice for your 2014 Kidscreen Summit adventures. Warning: Use these carefully, with confidence, and a tiny hint of irony for best success!