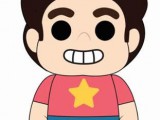 CONSUMER PRODUCTS / RETAIL
Cartoon Network is busy building a new licensing program for animated comedy Steven Universe, kicking things off by signing five new hardlines partners to the property's US retail program.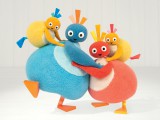 CONSUMER PRODUCTS / TV
Canada's DHX Media has secured broadcast deals with Australia's ABC Kids for two of its new flagship preschool shows, Teletubbies and Twirlywoos, and its consumer products arm DHX Brands has appointed Haven as Twirlywoos' licensing agent down under.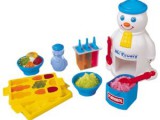 CONSUMER PRODUCTS
Hasbro is in many ways looking to the past to further its future licensing activities across Europe. The company is reviving Stretch Armstrong, Action Man and Mr. Frosty (pictured), along with signing new lifestyle products licensees for My Little Pony and Transformers.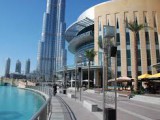 CONSUMER PRODUCTS / TV
A 3,200-square-foot Nickelodeon store is set to open in Dubai in 2016, upping the number of Nick retail shops worldwide to an even dozen.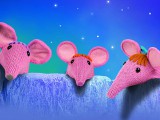 CONSUMER PRODUCTS / RETAIL / TV
Indie brand manager Coolabi Group has signed deals with Portico Designs, Things 3D and Unique Party for preschool reboot Clangers, growing the IP's portfolio of licensees to 18.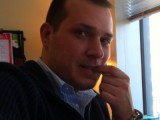 PEOPLE MOVES / TV
After a several months of searching for Donna Dos Reis's replacement, DHX Television has stepped outside the kids TV talent pool to tap former CBC exec Michael Serafini as its new VP of programming.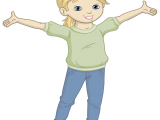 CONSUMER PRODUCTS
UK-based Kennedy Publishing is teaming up with Dramaforum to feature editorial content in two of its magazines from the Finnish indie media 'growing franchise Petra's Planet.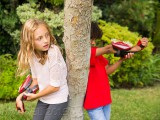 CONSUMER PRODUCTS / GEAR / iKIDS
With its official launch this past weekend, Disney's Playmation sets out to redefine a toys-to-life category that's now worth US$4 billion at American retail. Disney Consumer Products & Interactive Media's VP of strategy and business development lays out Playmation's game plan.