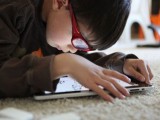 Featured iKids / iKIDS / MOBILE / WEB
iKids Weekly takes a look at the top apps for kids ages six to eight across the US, Canada, UK, Spain, Russia and Germany. Education- and creativity-based apps get top marks, according to analytics database App Annie.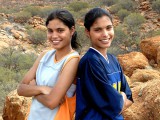 iKIDS / TV / WEB
New international content network Vibrant TV is launching a 24-hour channel in the US. Also rolling out on Hulu, the channel includes kids content like Australia's Double Trouble (pictured).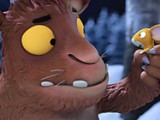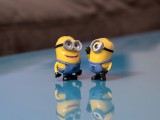 BLOGS / Bridging The Gap
Blogger David Kleeman explores the substance of media and products in his two-part series on crowdsourcing a research agenda.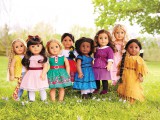 CONSUMER PRODUCTS / RETAIL
We'll BeForever friends: Mattel is refreshing its BeForever line of historical dolls with new characters, outfits and accessories and teaming up with Project Runway for the launch.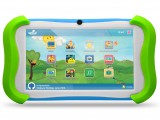 iKIDS / MOBILE / WEB
US kids network Sprout is getting into the touchscreen game, with a new tablet made just for kids that will retail exclusively at Walmart for US$99.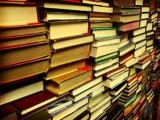 COMPANIES / CONSUMER PRODUCTS / NEWS
Non-fiction book publisher and noted kids biz licensee Parragon is reorganizing its business into two new divisions.

TV
Channel 5 is embracing the extraterrestrial with Wanda and the Alien, a 2D preschool series from Random House Children's Screen Entertainment.