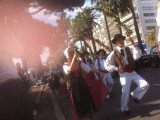 BLOGS / Planet Preschool / TV
Every MIP that I've attended has had a unique personality. But MIPTV 2014 had no personality. There were no big announcements. No global deals. And, apparently, no new trends unless delivering a show in 4K could be considered a trend (yawn). This was the Back-To-The-Grind MIP. Or, maybe, the Who-Is-Still-Here MIP.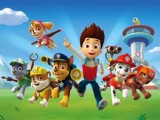 TV
Coming out of MIPTV 2014, Viacom International Media Networks has signed a whack of TV deals with international broadcasters, including two Nickelodeon branded-block renewals and licensing agreements for its host of animated and live-action series.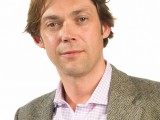 CONSUMER PRODUCTS / PEOPLE MOVES
DHX Media-owned licensing agency CPLG (Copyright Promotions Licensing Group) has announced that DHX Media's current commercial director Stephen Gould will replace Vickie O'Malley as its UK managing director.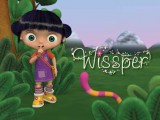 TV
German brand management and media company m4e AG, London-based animation studio Absolutely Cuckoo – of Waybuloo fame – and Telegael in Ireland are collaborating on a new CGI-animated TV series entitled Wissper.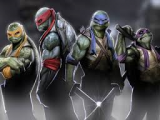 CONSUMER PRODUCTS / iKIDS / TV
A line Teenage Mutant Ninja Turtles specialty figures – including a four-foot-tall rendering of Michelangelo – and interactive toys are in the works at Jakks Pacific following a licensing deal between the US toymaker and Nickelodeon.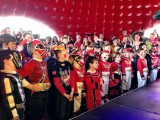 CONSUMER PRODUCTS / RETAIL
Ireland-based Smyths Toys Superstores has announced that Saban's Power Rangers Megaforce are to make their Irish debut while visiting children and their families at Our Lady's Children's Hospital in Crumlin, Dublin, before embarking on a six-stop tour at selected Smyths stores throughout the country.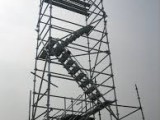 BLOGS / iKIDS / MOBILE / Out of the Sandbox / WEB
One of the workshops at the recent Sandbox Summit@ MIT parsed the process of creating a good game for teaching. I sat down with Barbara Chamberlin, from the Learning Games Lab at New Mexico State, to discuss the developers' playbook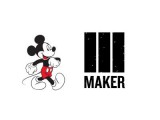 iKIDS / TV / WEB
Maker Studios? board of directors and a majority of its shareholders has approved the company?s $500 million-plus sale to Disney, a Maker spokesperson announced today, after the court denies a request by ex-Maker CEO Danny Zapper and three other Maker co-founders for a temporary injunction stopping the vote.