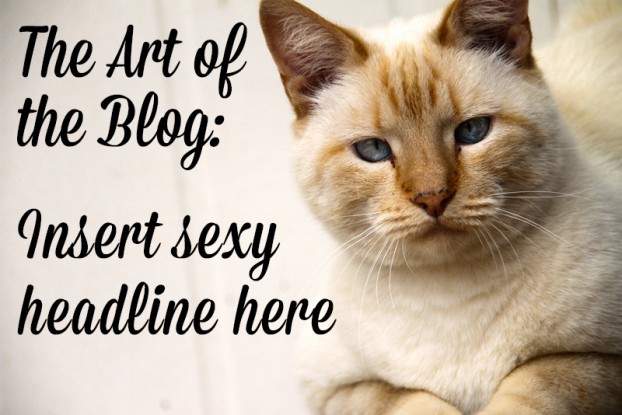 Dr. Carla Fisher is a game designer and digital content strategist with fingerprints on more than 300 games for kids and families. She continues her musings outside this blog via a free email newsletter (sign up here) that curates articles, videos, and games that catch her eye. She can be reached at KidsGotGame@NoCrusts.com or @NoCrusts.
The Awesome Adventures of 102 Blog Posts on Kidscreen
While many would have you think that we're living in a world where everything has to be said in 140 characters or less, what is the value of a blog, let alone long-form journalism (or long-winded!)? I'd say that there's a lot to be gained.
First, some history: Kids Got Game launched on Kidscreen on November 14, 2011. My studio, No Crusts Interactive, was transitioning from our nearly full-time focus on the Sesame Street Nintendo games into a consulting and design-for-hire group. The blog would be good for business development, we reasoned.
At the time of launch, the Apple App Store scene hosted some familiar favorites. Sago Mini Doodlecast was the #1 paid iPad Education App, though it was branded Tickle Tap Apps. (Tickle Tap Apps were part of the Zinc Roe acquisition by Toca Boca.) The mainstay app Stack the States app was #2 in iPhone Paid Education App. Wheels on the Bus by Duck Duck Moose was #8. Toca Hair Salon was rated #276 overall in the U.S.
Since then, we've seen a surge in educational technology (particularly for tablets and preschool apps), the race to the free pricing that challenges every company trying to build a sustainable business, and a crowded, competitive marketplace filled with hundreds of thousands of products.
With so many posts behind us, it seemed a good time to look back and share what we've learned so far.
Kids Got Game posts by the numbers
Total posts: 102
○     Carla: 61
○     Anne: 38
○     Natalie: 3
○     Note that we often co-author and always edit each other
Total number of words: 97,822
○     Carla: 56,934
○     Anne: 38,271
○     Natalie: 2,617
Average words per post: 959 words
○     Carla: 933 (range: 118-3,930)
○     Anne: 1,007 (range: 456-1,637)
○     Natalie: 872 (range: 674-1,056)
Most popular posts
Longest posts
What have we learned?
Post regularly.
When we started the blog, we were a little unpredictable in when we would post. If life were too busy, we'd let it go. But as our reputation as a resource grew, it became clear that we needed to be more predictable in our posts. I began to prioritize posting weekly whenever we possibly could, which is not an easy task when balancing many other priorities.
Start writing well in advance.
Writing useful things takes a lot of work, so we have to balance the need to post regularly with the reality of time and resources. If we toss off an article over the weekend, it's going to be far less awesome than if we started it well in advance. Not surprisingly, the long-form posts average around 15 to 20 hours of work, if not more.
Write useful things with actionable advice.
We've certainly had our funny moments, like when Anne talked about the food in Austin during SxSW or when we provided ice breakers for Kidscreen. But those posts aren't anywhere near our best performing posts. The ones that do best are when we share practical, actionable information. With this in mind, we're careful to make sure we're also sharing information whenever possible, even when promoting our own products and services, such as when I posted about the performance of Stride & Prejudice in the App Store.
Long-form is good for us.
When Anne reviews my drafts, we almost inevitably have a conversation of whether a post should be divided into more than one post. It's the debate of short and sweet versus long-form. Simply looking at the stats above will tell you that I tend to prefer writing a lot in a single post. I know too long can be a bad thing, as discussed in a NY Times article, but Longform.org and Longreads.com are both curating great content. Even Buzzfeed has a category for long-form!
It wasn't until I took a good look at our performance statistics that I had the argument for why a single, long post was generally better for us instead of spreading a post across two or more weeks.
Four of our top ten posts are also our longest posts. Within the top ten posts, the average word length is nearly 1,500 words per article, too. The long articles are also frequently shared on Twitter, Facebook, and via email.
This is not entirely surprising that these posts are popular when considered in light of my previous point that actionable information performs best. Our long posts also contain the most actionable information of our posts, too.
Blogs can be great for low-budget experimentation.
You might have noticed that I've done some weird things in the blogs, like making a giant google doc of games that everyone can edit or reviewing the app store. We sometimes used the blog as an opportunity to test out new ideas, be it value propositions around newsletters or topics for future talks. Based on the traction, we could get a sense of whether the idea had possibility.
Metrics matter.
We didn't always have a goal for our posts. But being a moderately data-driven person, I eventually started setting goals for the posts. Often I was purely interested in number of views or number of shares. (Shares matter more to me than views, as it indicates that the information is so valuable that you tell other people about it. I'm always trying to understand word of mouth.)
Other times, I would test a value proposition. Would a reader follow us on Twitter or sign up for the newsletter if the link was at the beginning, middle, or end of the story? (The top is best — I see about 400% increase in sign-ups for the newsletter since moving it to the top.)
I rarely write a post without some ulterior metric motive.
Always look for distribution opportunities.
We're incredibly lucky to be partnered with Kidscreen as it means we have distribution at a great scale. But we also have to post to social media, mailing lists, and a number of other sites in order to get maximum exposure. We also sometimes cross post to other forums, such as the game development community Gamasutra.
Blogging builds our reputation, online and off.
Blogs are great for the magic of search engine optimization. But it also helped grow our name within the community. It has led to a number of opportunities, particularly when combined with public speaking at conferences and industry events.
Sexy headlines matter. 
I've openly mocked myself for my headline choices, but I stand by them. As I've mentioned before when talking about marketing, things that cause the emotions of surprise, interest, and amusement catch attention. Headlines are a great place to do this. But make sure the headlines still accurately reflect your thesis. And yes, including some random number also helps.
Images images images.
Too much text without a pretty picture to break it up is really hard on the eyeballs. And if images didn't make sense, then we at least try to break up the text as much as possible, as we did in this article. When in doubt, use a cat. (I'm only half joking.)
Our lead image should have our headline or be visually striking when shared on social media.
This is a brand new realization for me that you'll see us transition to over the next posts. With the way content is shared online, an image is often more prominent than the headline. I'm starting to experiment with putting the headline of the story in the image as well. Our recent post mortem on Stride & Prejudice looked super catchy when it posted to social media because of the image we selected.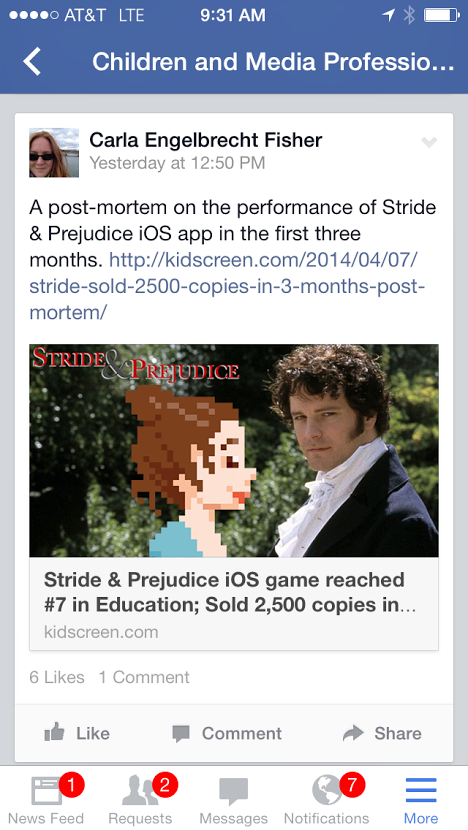 The extraordinary journey to 200 posts…
If the Fates allow, our usual posting schedule should put us at post #200 sometime in mid to late 2017. Had you asked me in 2011 where we would be when we posted our 100th article, I'm sure I would have been hilariously wrong on many fronts.
Since I've already crossed 1,500 words for this post, I'll forgo predicting the future and instead take this opportunity to thank you for being part of our journey so far and for your continued support. We are ever grateful!
Image © Martie Swart