Vortexx on-demand channel launches on Kabillion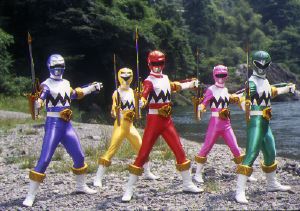 After beefing up its YouTube strategy earlier this month, on-demand kids network Kabillion is partnering with Saban Brands to launch a new Vortexx-branded VOD channel that will co-exist with the eight-month-old Vortexx TV block and online hub.
Saban's boy-skewing Vortexx block, which launched last August, currently airs in the US on Saturday mornings from 7 a.m. to noon on The CW broadcast network. It is also accessible at MyVortexx.com.
Power Rangers Lost Galaxy and Sonic X will both debut in June on Kabillion's Vortexx VOD channel and Dragon Ball Z Kai will join in July. Additional programming block announcements will follow suit.
The Vortexx TV programming block currently airs in 115 million homes. Its new on-demand affiliate will benefit from Kabillion's reach of 40 million US households.
Magazine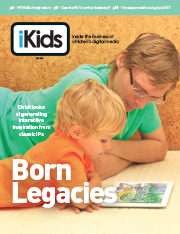 Check out our latest issue of iKids Digital! We've got the scoop on the rise of HTML5, Nintendo's Wii U strategy and new insights on how to best adapt classic properties for the digital age.
Kidscreen on Instagram