Saban to launch Vortexx as new CW kids block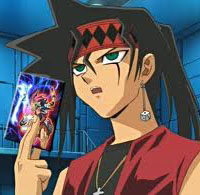 Saban Brands' new five-hour Saturday morning kids TV block US broadcaster The CW has a name. Newly dubbed Vortexx is set to make its debut on August 25 from 7 a.m. to noon.
The multi-platform brand is also set to launch online offerings at www.myvortexx.com and mobile content.
Hit series including Power Rangers and Yu-Gi-Oh!, and other yet-to-be-announced action/adventure and comedy series, will anchor the new block  previously owned by 4Kids Entertainment and dubbed  The CW4Kids Toonzai block.
Vortexx  is expected to reach 114 million US households.
Magazine
Check out our latest issue of iKids Digital! We've got the scoop on the latest social media marketing tactics, the tablets that kids and parents can't put down, and new insights on how youth are using social networking sites.
Kidscreen on Instagram