By guest blogger Daley Pearson
This week Jurassic World broke box-office records around the world. Why? Well, one reason is that a dino-load of adults who loved the first Jurassic Park when they were children flocked to the cinema to feel that lil' kid magic again. So after seeing Jurassic World for the second time, I was inspired to revisit a few more things I loved when I was a boy. So, here's 10 thoughts I had as I re-watched stuff I loved as a kid…as an adult.
1. The Ninja Turtles totally want to "Cowabunga" with April…
As a kid
"Hahaha, Mikey's kissing April! Gross!"
As an adult
"Wait… Mikey's kissing April? Gross!"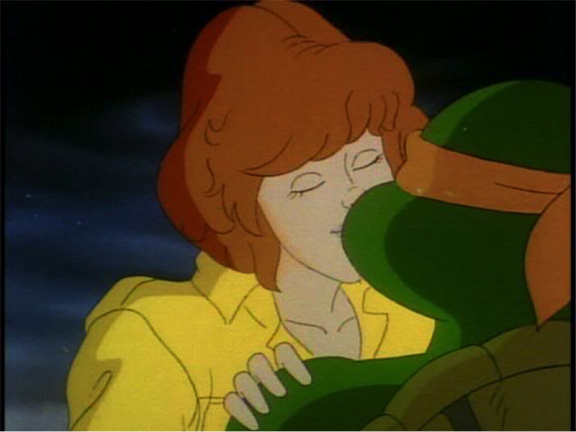 From the SATURDAY MORNING syndicated cartoon on CBS! What a cowa-bungle!
April O'Neil is one of the few human allies of the Turtles, and she is all at once a mother figure, a confidante, a friend and, at times, an object of lust for the turtles. This is "turtally" confusing, bro!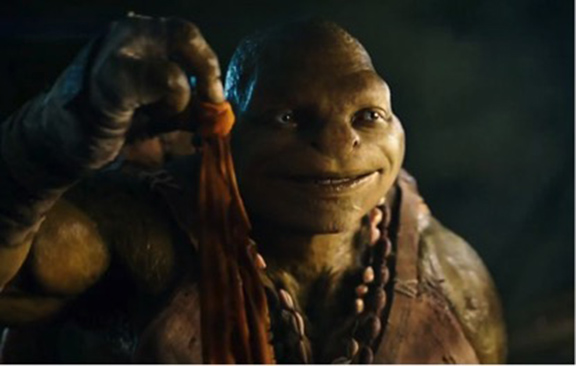 This is how easy it is for a Ninja Turtle to take all their clothes off…
One more thing to note: April had a full-time job as a reporter for Channel 6 News. This would land her somewhere in in her mid-20s. The Turtles were teenagers.
Actually, you know what? Forget it. It's 2015, and I'm totally cool with interspecies relationships…
On to number two!
2. The Mummy should have been wearing glasses…
As a kid
"Whoa! The Mummy stole that guys eyes!"
As an adult
"Wait, that guy wore glasses! Shouldn't the Mummy have to wear glasses now?"
In Brendan Fraser's The Mummy, a team of dumb 'mericans discover a chest with ancient engravings saying that any and all who open the box are cursed if Imhotep is awakened. Basically, The Mummy will take their body parts for himself.  Fast-forward to this nerd opening the chest…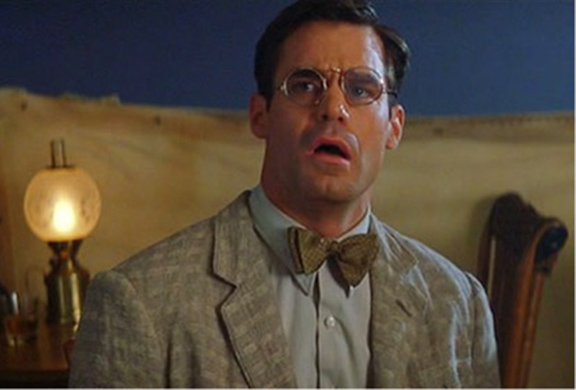 This bespectacled 'merican becomes the first victim of the curse.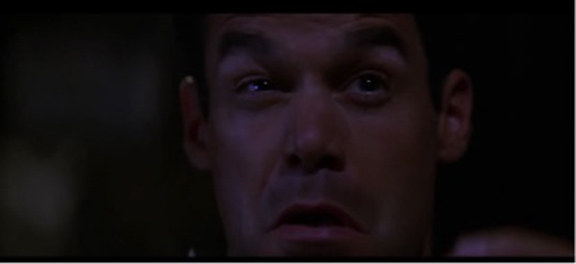 And this is the same guy trying to see without his glasses…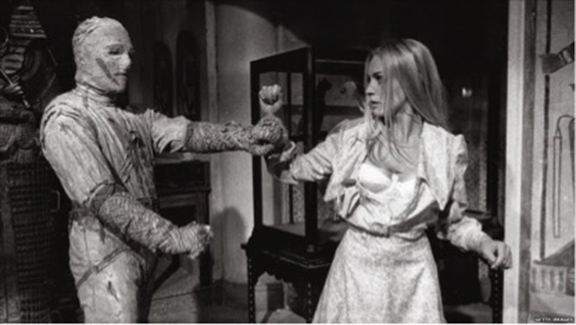 Maybe that's why the Mummy walks with his hands out in front of him… Amirite?
3. Surely most ethnicities in the wizarding world of Harry Potter would have a tough time casting spells due to their accents…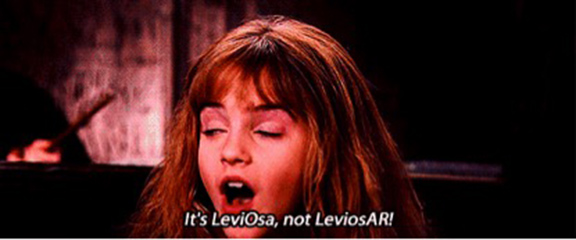 4.  The real hero of Toy Story is this guy…
This guy gave his life before he gave away the toy's secret, which later Woody and Buzz decide to give away to save their own lives…like, really easily.
5. Mr. Miyagi was a good karate teacher but a terrible janitor…
As a kid
A handyman/martial arts master agrees to teach a bullied boy karate and shows him that there is more to martial arts than fighting…
As an adult
An old man takes in a troubled kid to help him with his personal home improvement projects…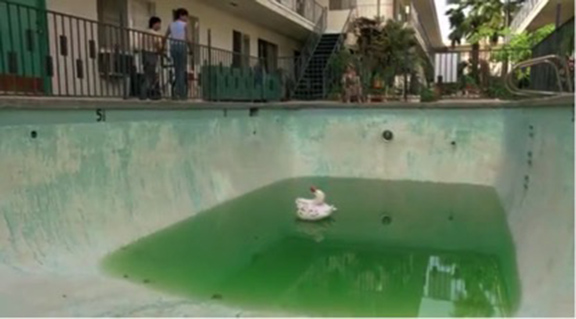 This is the pool of the apartment building where Mr. Miyagi was PAID to be a janitor…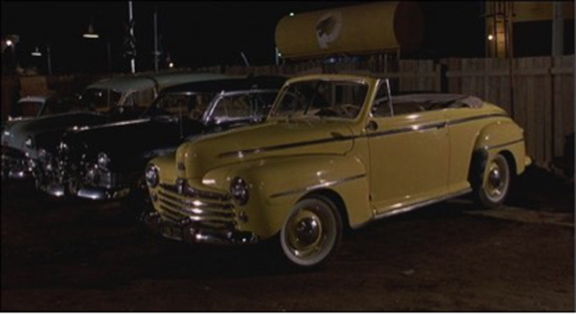 And this is Mr. Miyagi's private car collection…Are you karate-kidding me?
6. In the SpongeBob universe, "Barnacles" is a swear word. So what does that make Barnacle Boy?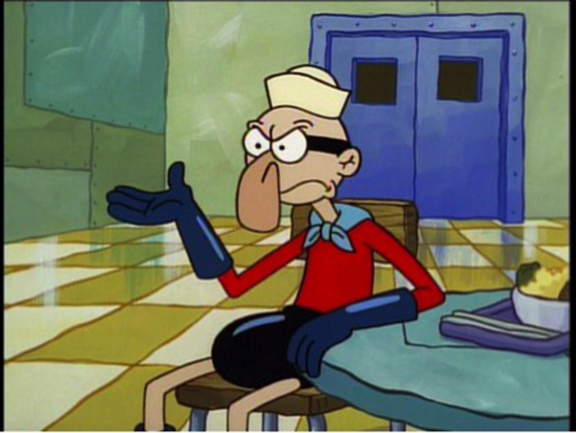 "So my superhero name's "[******] Boy…?" P.S. Is SpongeBob G or TV-Y7?
7. In Jurassic Park, Hammond "spared no expense" on everything but Nedry's contract, which ultimately caused the demise of the park…
As a kid
"We spared no expense…"
As an adult
"We spared no expense…except for hiring one guy to write two million lines of code."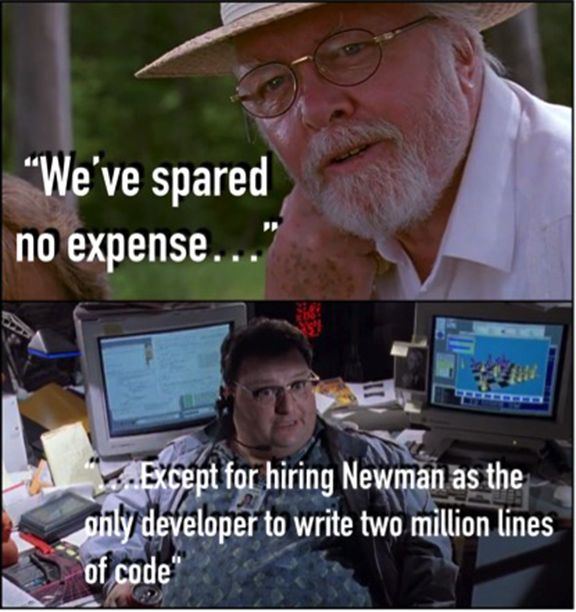 Number of times Hammond says, "We spared no expense" = FIVE! FIVE TIMES!
8. If the Goonies motto is "never say die," don't they violate their own motto every time they say it?
As a kid
"Goonies never say die!"
As an adult
"Goonies never say die! Except every time they say their motto."


Hi Steven Spielberg, I've revised the Goonies logo for you. Tweet me to organize payment @Daley_Pearson
9. Did Scar from The Lion King have a name before he got his scar?
After a bit of research, I discovered that Scar did have a previous name. It was Taka. 
That's Swahili for 'trash': http://www.mylionking.com/wiki/Scar
Scar's Dad: "Well, let's call our oldest and most loved child "Mufasa" because that means "King" in the Manazoto language.
Scar's Mum: "It's beautiful!"
Scar's Dad: "And let's call that other one "Taka" because that means trash in Swahili…"
Scar's Mum: "Oh, a big buffalo just slashed Taka with his horns…"
Scar's Dad: "Well, let's call him Scar now?"
—Scar's Mum and Dad [This actually happened]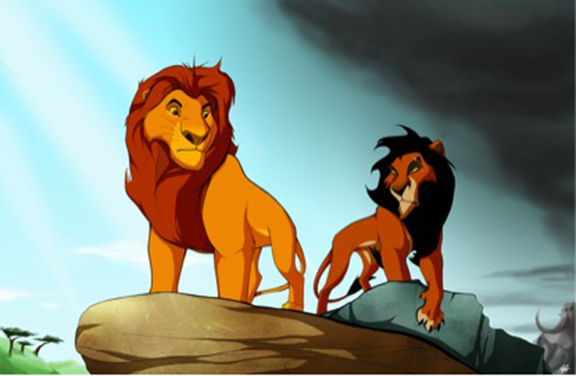 Here's a rare shot of  "King" and "Trash" together. [Source: National Geographic]
10. Teenage Mutant Ninja Turtles is really about being a single dad in NYC…
As a kid
"Whoa! Check out those turtles ninja-kick Shredder and the Foot!"
As an adult
"Shredder and Splinter are just two single dads doing their best to raise their adopted children in New York City. "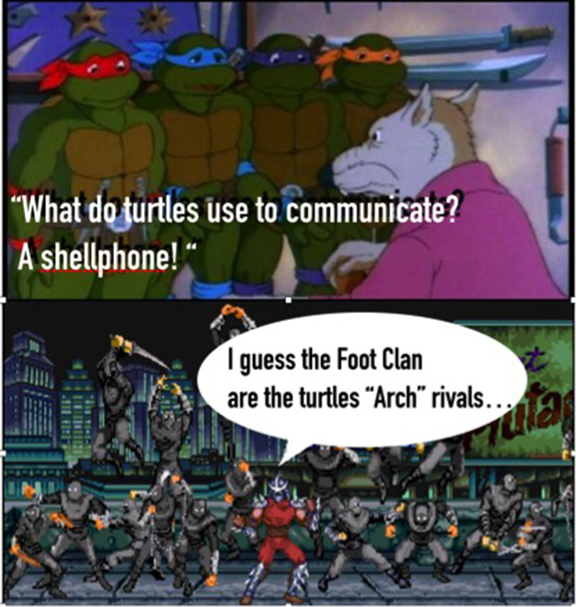 Splinter and Shredder trade dad jokes with their adopted sons…
Check out Daley Pearson's previous blog: Top 6 toys of events (and people) that never happened (or existed) in the movie (or TV show)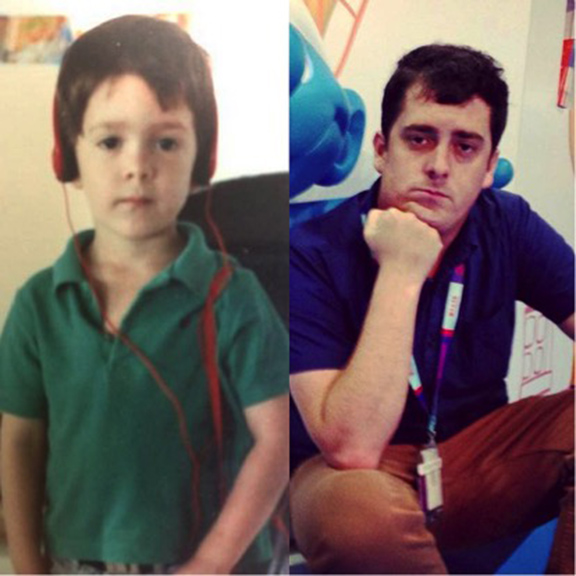 Daley Pearson is an Emmy-winning creator, co-founder and director at Ludo Studio. He created, wrote and directed the comedy drama series The Strange Calls for ABC TV (it's currently being remade at NBC US) and the Emmy-winning #7DaysLater. Currently, Pearson and Ludo partner Charlie Aspinwall are co-creating, writing and producing the 52 x 12-minute children's animated comedy series The Strange Chores, the interactive multiplatform comedy series Doodles with ABC3 Australia, and The Sketchy Show for Cartoon Network. Pearson is currently trying to cast Sam Neill in his ABC1 comedy series, and one day hopes to direct Hocus Pocus 2. Follow him @Daley_Pearson and www.ludostudio.com.au.