P2′s Peppa Pig apps hit the Android platform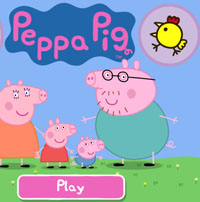 After successfully launching apps for iOS devices based on popular kids brand Peppa Pig, UK-based P2 Games is putting its popular Peppa Pig apps into the Android market for the first time.
Peppa Pig Happy Mrs. Chicken is currently available for download on Android smartphones and tablets while Peppa Pig Polly Parrot is set for release in June this year.
Each app features the same content as the iOS versions including four interactive games, reward sticker books and music.
Since both apps debuted for iOS devices 18 months ago, both have reached the number one kids paid game positions on iTunes and both apps in total have been downloaded 400,000 times.
Looking to reach wider audiances, P2 is also planning to launch its Peppa Pig Happy Mrs. Chicken, Peppa Pig Polly Parrot and Humf apps on the Nokia Store.
Magazine
Our fall edition of iKids Digital is now available! We're taking a look at the migration of virtual worlds to mobile, how to find success in the mobile education space, wearable tech for kids and much more.
Kidscreen on Instagram