Rebecca Bonbon sees more Stardoll integration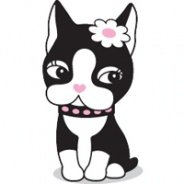 FremantleMedia Enterprises (FME) has inked a pan-European partnership for the Rebecca Bonbon brand with online fashion community Stardoll - the world's largest website for teen and tween girls.
The European partnership will run for an initial three-month period from late October and will include targeted activity in regions including the UK, France, Germany, Italy, Benelux and the Nordics.
Members of the Stardoll community are being invited to join the Rebecca Bonbon Club, where they will have access to exclusive video content, fan forums and competitions, including a virtual treasure hunt around the site. A Rebecca Bonbon store will also open, with members able to access virtual products including fashion items and accessories.
The campaign comes as FME builds upon its partnership with Stardoll in the US, which launched in August with a design contest offering one winner the chance to have a virtually created design sold offline as part of an upcoming Rebecca Bonbon apparel line available through Kmart. The US Rebecca Bonbon club has so far attracted more than 125,000 new members.
The fashionable French bulldog character created by Yuko Shimizu, the  creator of Hello Kitty, naturally speaks to Stardoll's girl-skewing demographic that's comprised of more than 130 million registered users worldwide.
FME has exclusively represented Rebecca Bonbon globally (excluding Japan and Korea) on behalf of Crown Creative since 2008.
Magazine
Check out our latest issue of iKids Digital! We've got the scoop on the latest social media marketing tactics, the tablets that kids and parents can't put down, and new insights on how youth are using social networking sites.
Kidscreen on Instagram