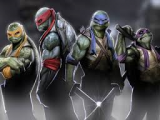 CONSUMER PRODUCTS / iKIDS / TV
A line Teenage Mutant Ninja Turtles specialty figures – including a four-foot-tall rendering of Michelangelo – and interactive toys are in the works at Jakks Pacific following a licensing deal between the US toymaker and Nickelodeon.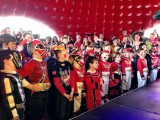 CONSUMER PRODUCTS / RETAIL
Ireland-based Smyths Toys Superstores has announced that Saban's Power Rangers Megaforce are to make their Irish debut while visiting children and their families at Our Lady's Children's Hospital in Crumlin, Dublin, before embarking on a six-stop tour at selected Smyths stores throughout the country.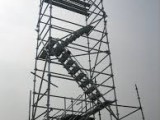 BLOGS / iKIDS / MOBILE / Out of the Sandbox / WEB
One of the workshops at the recent Sandbox Summit@ MIT parsed the process of creating a good game for teaching. I sat down with Barbara Chamberlin, from the Learning Games Lab at New Mexico State, to discuss the developers' playbook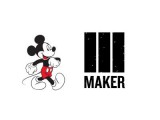 iKIDS / TV / WEB
Maker Studios? board of directors and a majority of its shareholders has approved the company?s $500 million-plus sale to Disney, a Maker spokesperson announced today, after the court denies a request by ex-Maker CEO Danny Zapper and three other Maker co-founders for a temporary injunction stopping the vote.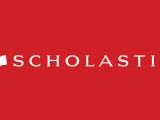 iKIDS / MOBILE / WEB
US-based Scholastic is putting its educational technology and blended learning portfolio on a more global scale with the release of Scholastic Literacy Pro and Scholastic PR1ME Mathematics to international markets.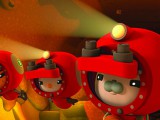 CONSUMER PRODUCTS / TV
Penguin Young Readers Group imprint Grosset & Dunlap has scooped up the North American publishing rights to the Octonauts preschool brand from London-based Silvergate Media.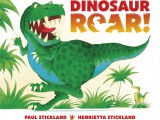 CONSUMER PRODUCTS
Nurture Rights, the kids entertainment company established by Peter Curtis and Nick Barrington last year, has announced a multi-year deal with the Birmingham Stage Company to produce a stage production of the classic picture book, Dinosaur Roar!.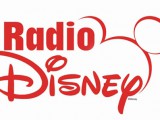 PEOPLE MOVES / TV
Radio Disney is set to widen its reach through a new syndication agreement with Dees Entertainment that will provide radio stations across the US access to the Radio Disney Top 30 weekly countdown program.