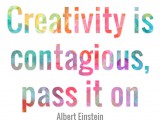 BLOGS / Out of the Sandbox
From blogger Wendy Smolen: What makes people creative? Is it in our genes or an acquired skill?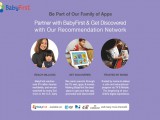 BROADCASTER / CONSUMER PRODUCTS / iKIDS / MOBILE / TV / WEB
In an effort to improve App Store discoverability for developers and parents, infant-focused media company BabyFirst has launched a developer partner program offering promotion and publicity through BabyFirst's new mobile recommendation platform and TV network.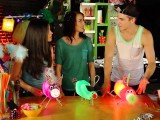 COMPANIES / TV
Canada's Brain Power Studio and L.A.-based Rollman Entertainment are tapping into tweens' DIY and eco-conscious sensibilities with new live-action co-pro Trashionista.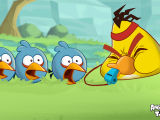 COMPANIES / iKIDS / MOBILE / NEWS
Angry Birds creator Rovio Entertainment has teamed up with the University of Helsinki in Finland to help researchers study the future of learning.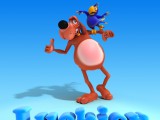 TV
Irish distributor Monster Entertainment is boosting its kids content portfolio with three new dialogue-free series for kids ages four to eight.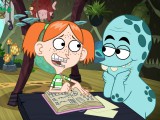 BROADCASTER / BROADCASTING / TV
9 Story Entertainment has sold Slap Happy Cartoons' animated comedy to a raft of global broadcasters.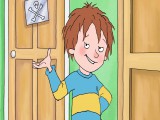 BROADCASTING / TV
UK-based Zodiak Kids has sold more than 75 hours of programming to Qatar-based Al Jazeera Children's Channel (JCC) to air across its Arabic preschool channel Baraem TV and its kids media platform JeemTV.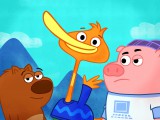 COMPANIES / TV
The new animated preschool series P.King Duckling is a collaboration between Little Airplane Productions in the US and China's UYoung Media.