If you're getting ready to attend your first Kidscreen Summit, then you're probably freaking out right about now.  And with good reason.  You have just four days in Miami to convince someone (anyone) that: a) You have a great idea; b) He or she should support your great idea, and; c) You are a serious person.  Since no one really tells you what to do at Kidscreen (or any other event), today's post will answer a few of the questions I often hear from folks who are about to take their first plunge into the kiddie pool.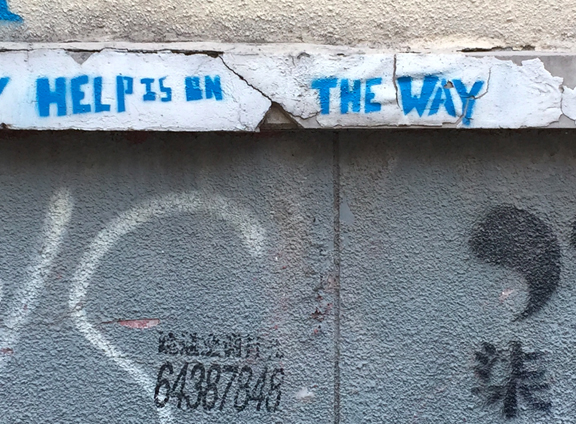 I Signed Up, Now What?  Book lots of meetings.  There are amazing panels and speeches at Kidscreen (and you should definitely attend the ones that interest you) but the real business at Kidscreen happens during meetings.  90% of these meetings are arranged in the weeks prior to the Kidscreen Summit.  If you wait until you arrive to try and schedule meetings, you will be too late.  Everyone will be totally booked up and you'll be left pitching the busboy.
Okay, So Who Do I Meet With? If your goal is to build interest in your new kids' media property, then you should try and meet with production companies, distributors, broadcasters, app companies, book publishers, and toy companies.  All of the delegates at the Kidscreen Summit are listed on the Kidscreen Exchange and many of the broadcasters are listed in Kidscreen's Global Pitch Guide.  No one is hiding from you.  They all want to be found.
How Do I Get Meetings With People?  Ah, this can be tricky.  You can send messages through Kidscreen Exchange, but many delegates never actually check those inboxes so don't be surprised if you don't get many replies.  The best way to get a meeting is to e-mail the person directly.  If you don't know their e-mail, you will have to do a bit of cyber sleuthing.  When you do write the e-mail, keep it short and sweet.  Don't attach a lot of materials for the person to download, as they probably won't.  Don't share your whole life story.  Just say very briefly who you are and why you would like to meet and ask them politely if they might have a slot for you.  Some folks will reply, others will not.  It's okay to try a second time after a week goes by but if there's still no response, just let it go.  Then try and find someone else in their organization who will meet you.
I Got The Meeting, Now What Do I Say?  When you first arrive, exchange business cards and say a few things like, "When did you arrive?" or "How are you enjoying the new venue?"  (Keep this part brief because no one really cares about the answers.)  Then be prepared to pitch whatever it is you've brought to the market (i.e. a show bible, some animation, a website, or whatever.)  A few things not to do at a pitch meeting:  Don't be pushy, defensive, or make a big spectacle.  Kids' media execs prefer a very calm, quiet, and professional approach and they do not want you to sing, dance, cook, do yoga, or use a hula hoop.  They also prefer not to meet your friend, Benjo, the ventriloquist dummy.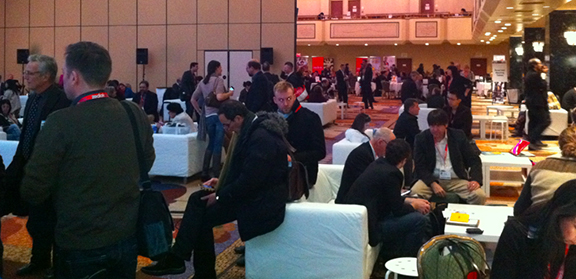 What If They Hate My Idea?  For better or worse, they probably won't say they hate your idea even if they do.  Some buyers will give you an honest reaction to your property, but most will simply smile and tell you that they'll share your materials with "the team" and get back to you.  (Whether or not there actually is a team is open for speculation.)  Whatever you do, don't get angry if the person doesn't like your pitch.  No yelling, no begging, and do not cry.  Regardless of how the meeting goes, just smile, thank them for their time, and say, "Nice to meet you!  Enjoy the rest of the market!"  Keep in mind that you may want to pitch these same people in the near future.
I Had the Meeting, Now What?  A few days after Kidscreen, send everyone you met with a short note thanking them and saying how nice it was to meet them (even if it wasn't.)  If they have asked you to send them any materials, include these with your e-mail.  Then, you wait.  It can take days, weeks, or months to hear anything back, depending on the individual.  If you don't hear from someone within a few weeks, it's certainly okay to send them a short, follow up e-mail.  Sadly, there are some people who simply won't respond to you.  This might be because they are too busy or they get too many e-mails or, perhaps, they are just not very nice and do not care.  Whatever the reason, you must not take it personally.  Just shake it off, and move on.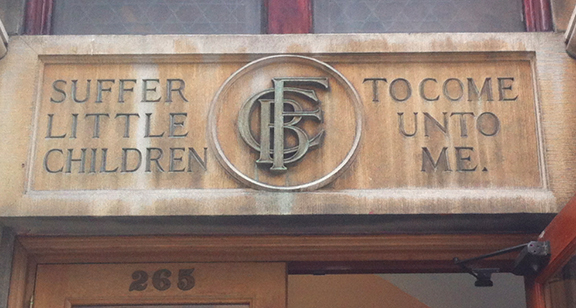 So, there you have it.  I hope these tips are helpful.  Will you experience some disappointment at Kidscreen?  Yes.  Will there be times when you want to hide in your room and call your mother?  Absolutely.  But you will also have moments of great exhilaration.  Someone will compliment your character designs.  Or they'll laugh at exactly the place in your pitch when they were supposed to laugh.  Or they'll say something like, "This is awesome.  I love your idea and I can't wait to follow up and talk next steps."  And then you will want to dance like a Flamenco dancer.