by Grahame Grassby, Guest Blogger
One day in 1984, my next door neighbor asked me if I wanted a job in the ABC Shops' warehouse packing boxes as he had just secured a position in a training course over in ABC Radio. At the time I was in my sixth year of not getting a degree at university and booking bands in some local inner-city pubs and I thought I could do with the money and that is how I got my start at the ABC.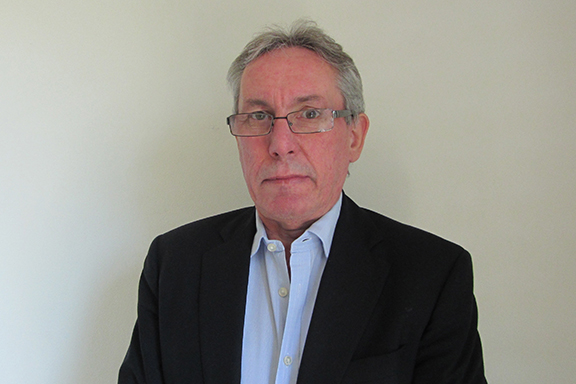 After working my way out of the warehouse in 1986, I worked in ABC Retail for 5 years ending up as the head buyer for the ABC's Shops.
Enter one Fred Gaffney into my life, the world's larger than life licensing agent brandishing Sesame Street and Thomas the Tank Engine toys making the ABC Shops change from looking like classical music record stores and into little preschool heavens.
So the seeds of my destiny were planted with Sesame Street and Thomas but the die was cast for me one fateful day in September 1992 when the then Head of ABC Licensing asked our mutual boss for a pay rise and if she did not agree to give her a raise she would resign.
So the next day my job title was lengthened from being Head of Sales & Distribution to Head of Sales, Distribution & Licensing.
And you would never believe it but one month later the first episode of Bananas in Pyjamas aired on ABC TV and that same month ABC Music signed a 5 piece children's band without skivvies called The Wiggles.
By 1996 I had become known as Mr. Banana and along with Fred Gaffney, appointed by me as the ABC's global Licensing Agent, we went on a 5-year caravanserai taking Bananas in Pyjamas and The Wiggles to the world.
In 2000 when I was attending the International Licensing Show, which in those days was held in New York rather than in Las Vegas, I was having dinner with Paul Field, the brother of Blue Wiggle and the then touring manager of The Wiggles.
It was an unbelievably hot and humid New York summer night and we were sitting outside at a very good midtown Manhattan steakhouse and fueled with more than one red wine or two red wine, I committed there and then to raising the funding and getting the ABC to commission a new TV series of The Wiggles and so began my long and winding road that is financing and producing preschool children's TV programs.
The good news for me in those days was that ABC Enterprises was still flush with Banana money and along with our home entertainment partner in Australia, Roadshow Entertainment, who were riding a preschool video boom with rights to Bananas in Pyjamas, The Wiggles, Barney and Hi-5, between our two businesses we could pretty much jointly finance live action preschool shows without having to seek too many other broadcasters or financing partners – and those were truly the days.
The ABC did step up and commission The Wiggles TV series Paul and I discussed in New York through an acquisition by then ABC Children's TV Programmer Deirdre Brennan, ABC Enterprises also financed a new series of Bananas in Pyjamas for the US syndication market (all hail the legendary Jerry Sachs), Five Minutes More was financed and co-produced with the wonderful Donna Andrews & Justine Flynn from Sticky Pictures and Angus Fletcher from Snow River Media in the UK and then my 20 years service at the ABC came around and in a moment without thinking, one Monday morning at 9am I blithely jumped out of the airplane without a parachute and resigned from the ABC.
I still free fall from that airplane to this day riding the highs and suffering the lows and, from the safety of my Roadshow office, run around as an independent producer of children's TV programs desperately trying to finance and produce our shows.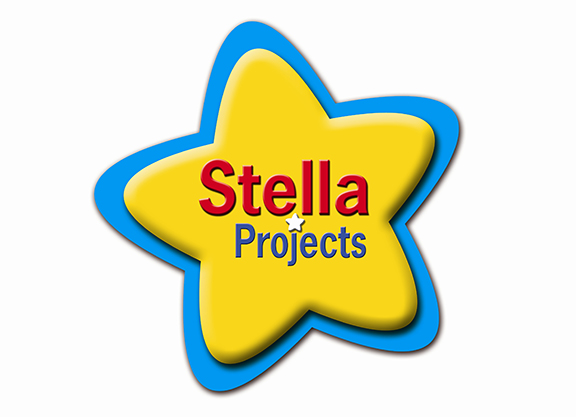 In 2006 I started my own business, Stella Projects, and with my partner Deb Ryan we have continued to be involved in all aspects of the preschool TV business from head to tail and all parts in between – Deb makes them and I finance and license them.
Deb and I got our start to make our own TV shows when Richard Goldsmith at Warner Brothers US commissioned us to do a remake of the original Banana Splits wrap around hostings (I can't escape those Bananas) which was an amazing show to produce – we still have Drooper's mailbox stored in our garage and is a daily reminder that making and delivering a good children's preschool show is such a fun and rewarding thing to do.
The current preschool series we have in production is called Lah-Lah's Adventures, which once again is a music based preschool series this time starring the prodigious talents of Tina and Mark Harris and their backing band – we are co-producing the series with Canadian animation studio Bardel, which has created a magical animated world for the live action cast to embark on their daily adventures.
As I sit here and attach the poster that Frank Saperstein from Bardel Distribution will be taking to MIP Junior and MIPCOM to launch our Lah-Lah's Adventures TV series, I am looking at all the logos along the bottom of the poster that are the footprints left in the sand on how long and hard a journey it is for a small independent to finance and produce a children's preschool TV series – it is journey worth taking if only for the quality of people you will meet along the way.