By Guest Blogger Sharon Gomes Thomas, Head of Production at Little Airplane Productions
This past week I traveled to Korea to attend the Korean Service and Content Market held in Seoul's Gangnam district.  It was a long trip squished into an airline seat the size of a child's stroller to spend just two days discovering new opportunities, getting reacquainted with old friends and negotiating with business partners.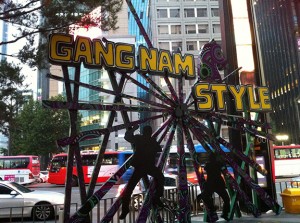 As creators of children's content, Little Airplane is acutely aware that parents want to minimize their kids' texting and online activity.  It's also important for us grown-ups to occasionally dial down our own tech addiction — to stop relying on emails, phone conferencing and the ubiquitous Skype to make connections.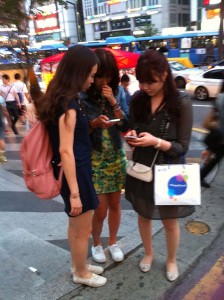 Sometimes you just have to get on a 14-hour flight so you can firmly shake someone's hand, look him in the eye and say "anyeung haseyo" in person.  Or in this case, exchange business cards the Asian way (with two hands) and possibly spend time singing karaoke.  It's a vision I shared with 150 other folks who made the trip as well, such as C.B. Cebulski from Marvel Worldwide and Chapman Maddox from Fremantle.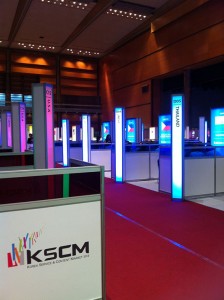 I met with interesting Korean companies that don't usually travel to MIP and Kidscreen, such as Goldilocks Studio (creators of the sweet show "Kioka") and G&G Entertainment whose trailer to their new show made me laugh out loud.  As children's content becomes increasingly reliant on global co-productions, it is important to meet new companies on their turf and find out what makes them tick.  What character trends they see in their marketplace: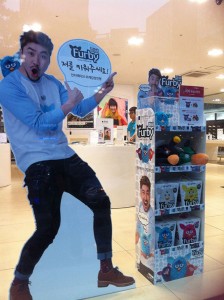 Or what they like to smell in their homes:
Or even what they want to eat: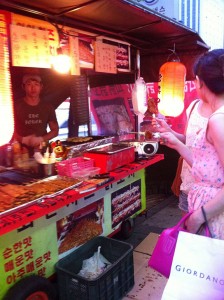 We rack up our frequent flier miles because there's just no substitution to meeting someone face to face.