Cupcake partners with Discovery on Animal Planet apps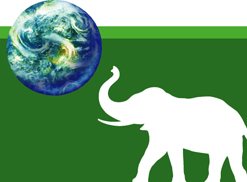 New York-based developer Cupcake Digital has joined forces with Discovery Communications to launch a series of Animal Planet apps for preschoolers.
The first interactive activity app, Hide and Seek, will feature games, puzzles, tracing, sequencing and sorting activities that help children learn about animals including dogs, cats, birds, fish, rabbits and turtles.
Release dates are yet to be determined, but the apps will be available for Apple, Amazon, Google Play and Barnes & Noble platforms.
Cupcake designed the apps to incorporate Common Core State Standards to enhance literacy and critical thinking skills for kids ages four to seven. The Common Core standards will be adopted in 47 US states in the 2013 and 2014 school year.
Magazine
Check out our latest issue of iKids Digital! We've got the scoop on the latest social media marketing tactics, the tablets that kids and parents can't put down, and new insights on how youth are using social networking sites.
Kidscreen on Instagram