Mindshapes appoints new joint CEOs in executive shuffle
Co-founder David Begg has stepped down as CEO of UK-based kids educational app developer Mindshapes, and new joint CEOs have been appointed with entertainment industry executive Nina Pustilnik and publishing executive Chris Michaels (pictured) taking the posts.
The reorg is aimed to grow entertainment and publishing opportunities for its flagship property, Magic Town, an interactive storytelling app based on popular picture book characters that has been downloaded in more than 190 countries with more than one million stories read.
Pustilnik will be based in the company's L.A. office and will draw from her previous experience in business development and digital sales, licensing and investment teams at Warner Bros. and Sony Pictures.
On the publishing side, Michaels' new title sees him move up from his role as Mindshapes' CMO. He previously headed up the publishing, digital sales and marketing0 divisions at family entertainment company Chorion.
Original co-founder and chief commercial officer Christian Dorffer will take on a new remit as chief innovation officer and Begg will stay with the company as a strategic advisor.
Magazine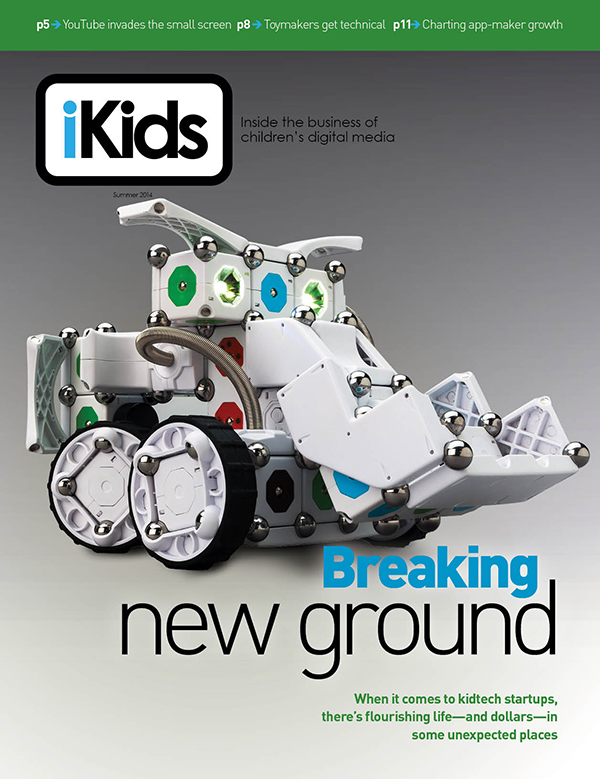 Check out the summer edition iKids Digital! We've got the scoop on app market consolidation, how technology is changing the Maker Movement and where to find some of the most innovative startups in North America.
Kidscreen on Instagram