Ben and Holly hit the App Store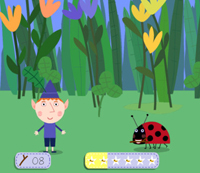 eOne Family's hit preschool brand Ben and Holly's Little Kingdom is going digital with the release of its first official app, Big Star Fun for iPhone, iPod touch and iPad.
The P2 Games-developed app, which is available now on the Apple App Store, is based on the series from Astley Baker Davies, the creators of Peppa Pig.
App features include playable characters including Princess Holly, Ben Elf and Gaston the Ladybird, and four games and sticker books.
The release further adds to the growth of the property which now spans TV, live theater, apparel, toys and furniture.
Magazine
Check out our latest issue of iKids Digital! We've got the scoop on the latest social media marketing tactics, the tablets that kids and parents can't put down, and new insights on how youth are using social networking sites.
Kidscreen on Instagram