Cookie Jar inks content deal for new kids tablet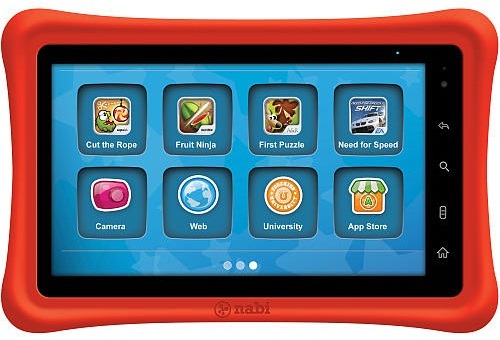 Toronto, Canada-based Cookie Jar Entertainment and Fuhu, the creators of the nabi tablet, an Android tablet platform designed specifically for kids, have struck a content deal.
The deal calls for Cookie Jar to provide content from its library including Inspector Gadget and Busytown Mysteries to the platform. Cookie Jar will be the exclusive content provider for the tablet's Fooz Kids app.
The seven-inch tablet includes kid-friendly TV shows, movies and academic lessons in English, science and math as well as 500 apps including a music store and games.
The nabi 2 tablet will be released in July and retail for US$199.99.
For more information in the Contact directory:
Cookie Jar, Fuhu
Magazine
Check out our latest issue of iKids Digital! We've got the scoop on the latest social media marketing tactics, the tablets that kids and parents can't put down, and new insights on how youth are using social networking sites.
Kidscreen on Instagram