Risen gets Penguin book adaptation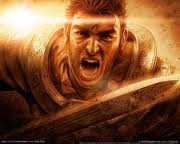 For the first time, fantasy-based role-playing computer video game franchise Risen, which targets teens, will be available in a new medium thanks to a licensing partnership between Penguin Children's Books and global interactive game developer and distributor Deep Silver.
Penguin will publish Risen 2: Dark Waters (written by bestselling author Steven Savile) under its Sunbird imprint for a UK release in spring 2012 to coincide with the release of Risen 2 the video game while Panini will publish the title in Germany this summer.
The book adaptation, which features a mythical world, titans and pirates, further adds to the growth of the brand which has seen more than 500,000 copies of Risen the game sold worldwide.
Magazine
Our fall edition of iKids Digital is now available! We're taking a look at the migration of virtual worlds to mobile, how to find success in the mobile education space, wearable tech for kids and much more.
Kidscreen on Instagram