By: Jeremy Dickson and Megan Haynes
Every day this week, we are sharing findings from our 2021 Kids Industry Survey, covering what's top of mind for the kids TV sector. We've already looked at year-over-year trends, discoverability and preschool and production trends, and today we're digging into budgets and salaries.
On a Shoestring
Closely linked in nature, work/life balance and decreasing budgets topped the list of concerns cited by industry professionals in our 2021 Kids Industry Survey.
They are challenges that Shambhoo Phalke, a business development consultant with Indian prodco Popcorn Animation Studios, is finding himself facing often these days.
Founded in 2010, Popcorn is a 2D animation studio with offices in the cities of Pune and Satara that produces original kids series—including Disney Channel India's Oye Golu and Sony YAY!'s Happy Lucky—and does a fair bit of domestic service work.
Popcorn's production budgets haven't changed dramatically, but local channels and OTT platforms are paying less for content and demanding higher production values, cutting into the prodco's margins—particularly when they also insist on exclusive local commissioning rights, says Phalke.
"When platforms pay for the whole IP, it reduces our revenue potential," says Phalke. "However, platforms of late are more willing to be flexible with rights, which allows us to be more universal with our characters and stories [so we can] sell shows internationally."
Compounding these challenges, the studio is now taking on 40% less service work than before the pandemic. One of the main factors leading to this drop-off is the fact that the majority of Popcorn's rural animators are grappling with poor internet and power connectivity, which causes delays in content delivery. "We went from easily delivering six 11-minute episodes per month to only three or four episodes," says Phalke. "However, we are balancing out the loss with more pre-production jobs on new IPs for third parties."
This work—which includes designing characters, storyboards and animatics—is mostly coming from local corporate clients like Indian e-commerce company Firstcry and logistics company Blue Dart, rather than animation companies. But it's helping Popcorn survive, says Phalke.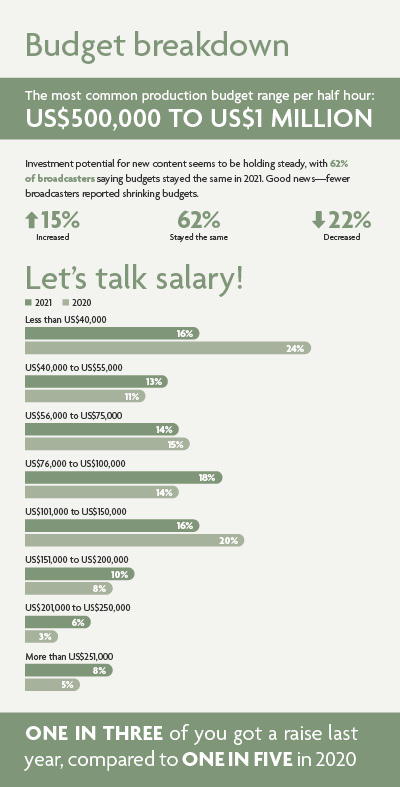 Tomorrow, in the final installment of this series, we'll explore how execs feel about this timely question: To WFH or not to WFH?
This piece originally appeared in Kidscreen's February/March 2022 magazine issue. 
Image courtesy of micheile visual stories via Unsplash