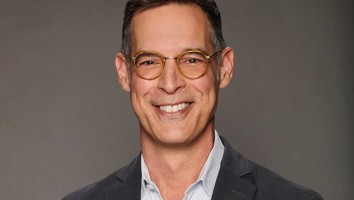 The shakeups at Warner Bros. Discovery continue today, with the company confirming that Tom Ascheim will soon vacate his role as president of kids, young adults and classics.
Ascheim, who joined Warner Bros. in 2020 from Disney-owned tween net Freeform, oversees global strategy for Cartoon Network, Boomerang and Adult Swim. He also manages Cartoon Network Studios and Warner Bros. Animation in LA.
Kathleen Finch, Discovery's chief lifestyle brands officer, is taking over WarnerMedia linear networks including Cartoon Network and Boomerang, according to Deadline. And the studios will be operated by the Warner Bros. TV team.
Under Ascheim's guidance, Cartoon Network expanded its target audience well beyond its traditional sweet spot of boys ages six to 11, greenlighting a significant amount of new content for girls, preschoolers and families.
A former Sesame Workshop and Nickelodeon exec, Ascheim started at Warner Bros. Entertainment overseeing a division that distributes to 192 countries and networks reaching into 500 million homes. In his two years with the company, his remit hs grown exponentially to also include oversight of HBO Max's kids and family programming and the Harry Potter franchise. Other brands under Ascheim's purview include Scooby-Doo, Looney Tunes, Tom and Jerry and DC properties such as Teen Titans.
"I was fortunate to have two unbelievably exciting years rejuvenating some of the world's most iconic franchises and IPs, and helping create a vision for kids, young adults and classics within Warner Bros.," said Ascheim in a statement. "While it's now time for me to move on, I hope the new Warner Bros. Discovery leadership team will continue to nurture future generations of fans and the incredible teams that are so committed to these brands."
Warner Bros. Discovery has been restructuring since its merger officially finalized in April. In the weeks since, Polly Cochrane (WarnerMedia EVP and country manager for UK and Ireland) and Johanna Fuentes (Warner Bros. communications chief) have both announced their departures.
The US$43-billion merger of Warner Bros. and Discovery is projected to generate US$52 billion in revenue by 2023, and the company expects to achieve US$3 billion in savings through post-merger efficiencies, according to a release from WarnerMedia owner AT&T.