For the first time in its 50-year history, fans didn't flock to San Diego for the annual Comic-Con event. Instead, they were at home from July 22 to July 26, attending virtual panels and connecting with other attendees from a distance as part of the free online event Comic-Con@Home.
For kids entertainment companies looking to engage audiences virtually, this year's Comic-Con had a lot going for it. From new exclusive product launches to reveals around upcoming content (ViacomCBS and Nickelodeon unveiled that the new kid-skewing Star Trek series is titled Star Trek: Prodigy, and it will air on Nickelodeon in 2021), there are a few reasons for the industry to check out how San Diego Comic-Con ran its event this year.
In the past decade, the event has consistently attracted more than 100,000 fans annually, and to draw that audience into the new format, organizers packed the program with more than 350 panels, most of which were also available on the Comic-Con YouTube channel. The convention was cancelled in April, but New York Comic-Con is still tentatively scheduled to run October 8 to 11.
A plethora of panels 
Comic-Con@Home was rich with kids entertainment panels that ran the gamut from looking at the impact books have on kids (Books for All), to looking at new kids comics from Eisner Award-winning publishers, and exploring how best to adapt graphic novels for children (License to Thrill).
But one of the most relevant sessions in the lineup was The Power of Teamwork at Kids Comics. Sponsored by the CBC Graphic Novel Committee, which supported a few of the kid-focused panels, comic creators Gen Luen Yang (Dragon Hoops), Chad Sell (Cardboard Kingdom), Jim Ottaviani and Maris Wicks (Astronauts) discussed how to create conflict in comics for kids (leveraging sports is a big shortcut), the best way to resolve that conflict (communication is king), and what kids engage with most in stories.
There are also plenty of interesting content-focused panels, including HBO Max and Cartoon Network's dive into the new Adventure Time: Distant Lands special. The streamer also highlighted its original kids content premiering on HBO Max, which encompasses new seasons of Cartoon Network's Infinity Train, Tig n' Seek and Summer Camp Island. 
Toycos get exclusive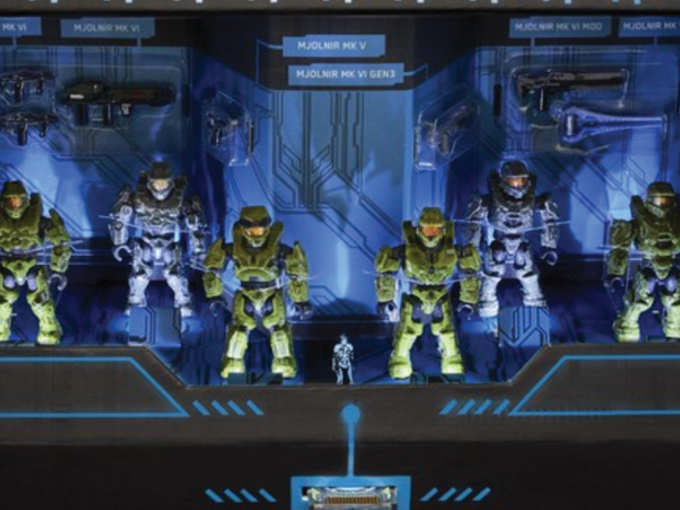 What's recently launched is new again as toycos continue to ride the superhero bandwagon, busting out new exclusive products based on recent blockbuster movies. Funko rolled out new collectibles for its Funko POP! range based on characters from Star Wars, Dragon Ball Z, Marvel, DC and Fortnite. Factory Entertainment launched Aquaman-themed silverware, a Wonder Woman shield and a Back to the Future keychain. Texas-based poster and toy manufacturer Mondo unveiled X-Men and Batman posters, as well as art for DreamWorks' How to Train Your Dragon. 
Bringing back its online direct-to-consumer platform Mattel Creations, the toyco lined up a number of new exclusive products to launch at the event, including Halo-themed Mega Construx figures and collectibles (pictured, above), and a Hot Wheels Marvel land rover (pictured, top) toy featuring popular Marvel characters.
And the winner is?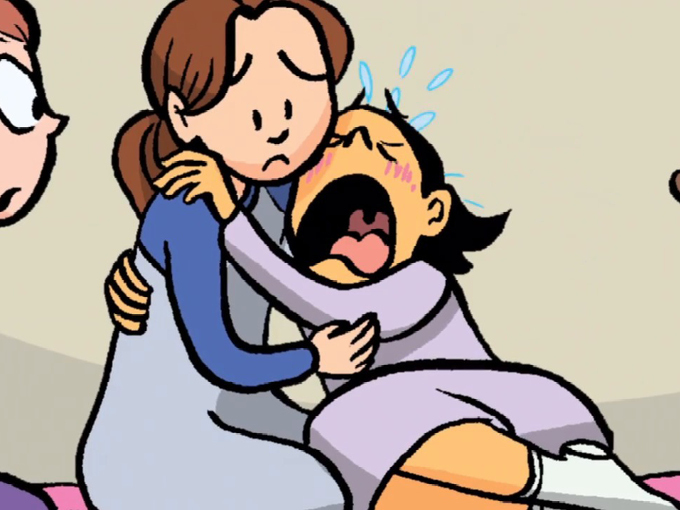 In between the panels and toy announcements, the convention took time on July 25 to announce the winners of the 2020 Will Eisner Comic Industry Awards, and a few kids content creators were recognized. The Eisners are the Oscars for comics, and it's not uncommon for winners to get optioned and adapted for screens (Lion Forge's new Puerto Rico Strong series took this path, for example).
This year's winners include TOON's Comics: Easy as ABC by Ivan Brunetti, which won Best Publication for Early Readers; Scholastic Graphix's Guts (pictured, above) by Raina Telgemeier, which snagged Best Publication for Kids; and First Second/Macmillian's Laura Dean Keeps Breaking Up with Me by Mariko Tamaki and Rosemary Valero-O'Connell, which won Best Publication for Teens. Calvin and Hobbes creator Bill Watterson was also inducted into the Eisners Hall of Fame this year. You can find the full list of winners and nominees at IGN.
Engaging from afar 
Tackling the challenge of giving attendees a chance to connect with each other, something that all online events are facing in one form or another, Comic-Con@Home launched cosplay and art competitions and challenged people to post photos of themselves and their creations on social media under the hashtags #ComicConAtHomeCosplay and #ComicConAtHomeChalkArt. It was even possible for attendees to print badges for the event, to recreate that feeling of actually being there.
Something to remember 
To give advertisers another way to reach audiences, while also giving fans a way to commemorate the event, SDCC launched a 260-page souvenir book. Available as a free PDF, it's packed with ads for most of the companies that were at the event, along with their exclusive products. For fans, the collectible also features interviews with comic industry vets, a look at indie publishers, and a deep-dive into the life and works of writer Ray Bradbury.