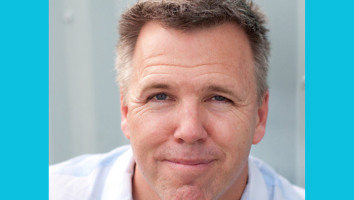 Sesame Workshop has hired former Nickelodeon exec Richard Barry (pictured) as senior director of brand creative on its international team.
Based in New York, he officially joined in March and reports to VP of brand creative Victor Newman. In his newly created position, Barry is working with Sesame Workshop teams around the world to oversee the promotion of the Sesame Street brand outside the US. And he tells Kidscreen he's also interested in expanding the company's partnerships with international graphics and production houses. 
According to Barry, adding his role is part of an overall effort to strengthen Sesame's international team, a strategy that also recently saw Whit Higgins get promoted to EVP and head of global enterprises. 
Barry brings a ton of global experience with Nickelodeon to the table. He started working at the kidcaster in 1995, and was Nick's international creative director from 2009 to 2018. He spent some of this time overseas, overseeing the channel launch of Nickelodeon in the Middle East and consulting on the relaunch of Nick India.