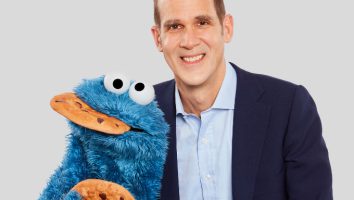 Sesame Workshop has promoted Whit Higgins to EVP and head of global enterprises.
Higgins joined the nonprofit company in 2019 as VP of international media distribution and business development, and was promoted two years later to SVP of international media, education and global distribution. 
He has been overseeing key partnerships and new content development in Europe, Japan, China, Latin America and Asia Pacific, as well as distribution outside of the US and Canada. In his new EVP role, Higgins will now head up all of Sesame's international and domestic business teams, including distribution and licensing, reporting directly to CEO Steve Youngwood.
Higgins has extensive experience running media businesses. He previously led global strategy and business development for Disney/Nat Geo joint-venture National Geographic Partners, where he created new business lines and oversaw partnerships focused on children's digital content and consumer products. He also spent more than 10 years managing business units at Fox as GM, and at National Geographic TV channels as director of development and co-production.