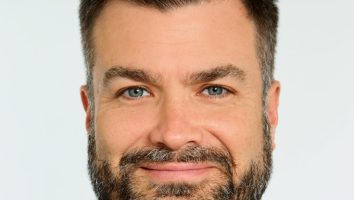 Supercell Games, the Finnish developer behind Clash of Clans, has hired former Netflix kids and family exec Curtis Lelash as its brand-new head of film and TV.
Lelash, who cut his teeth in the industry working at Cartoon Network and DreamWorks Animation, will initially focus on projects that take Supercell's game-based IPs onto new screens. He started in April, and remains based in LA.
Supercell's catalogue includes mobile games such as Clash of Clans, Boom Beach and farming sim Hay Day. Its most successful titles in 2022 were Clash Royale and Clash of Clans, which were each downloaded more than 50 million times worldwide, according to Statista.
The company earned roughly US$1.9 billion in revenue last year, said CEO Ilkka Paananen in a February release, adding that Clash of Clans alone has generated more than US$10 billion since it was released in 2012.
Lelash worked at Netflix from 2018 to 2021 as head of kids and family animated series, overseeing shows such as Kid Cosmic and Centaurworld. Before that, he spent 13 years at Cartoon Network, most recently managing original series from pitch to delivery as an SVP.
Moving into TV and film is a big shift for Supercell, which has only dabbled in this kind of content with an animated short called Lost and Crowned. The 12-minute comedy one-off, produced in 2020 by New York-based Psyop, sees two skeleton brothers guarding a castle during the night shift.
The game-maker is known for its high-impact advertising campaigns, particularly for juggernaut franchise Clash of Clans, with TV spots featuring high-profile actors including Liam Neeson and Christoph Waltz. Supercell's gaming success also sparked a first consumer products deal last year with Israeli toyco PMI, which launched a range of toys based on the developer's multiplayer shooter Brawl Stars in summer 2022.