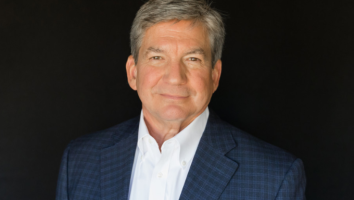 Hasbro has made key appointments to its C-suite, hiring veteran toy exec Tim Kilpin (pictured) as its new president of toy, licensing and entertainment and Gina Goetter as CFO.
In his newly created position, Kilpin will oversee the company's consumer products group and be responsible for strengthening the value and performance of franchise brands and IPs, which include Transformers, Peppa Pig and Dungeons & Dragons. Kilpin and Goetter officially start in their new roles on May 18 and will be based in Rhode Island.
Kilpin's résumé is a roll call of major toy and entertainment companies, including Disney, Mattel, PlayMonster and Activision Blizzard. At Disney, he was EVP of franchise management and at Mattel, he was chief commercial officer. Most recently, Kilpin spent a year as CEO of PlayMonster before transitioning into an executive chairman role this January.
Meanwhile, Goetter comes from Harley-Davidson, a heritage motorsports brand with a robust L&M program. For Hasbro, Goetter will work as a strategic partner with CEO Chris Cocks and other senior execs to help execute "Blueprint 2.0″—a plan to focus on fewer, but bigger, brands, the gaming/digital space, and Hasbro's DTC and licensing biz. She succeeds Deborah Thomas in the role.
The new hires coincide with larger transformations and challenges at Hasbro, which laid off 15% of its workforce (also resulting in the departure of president/COO Eric Nyman) this year as a part of cost-saving measures. The company, which saw a decline in its most recent Q4 revenue, is also in the process of selling its eOne library of adult-skewing content.