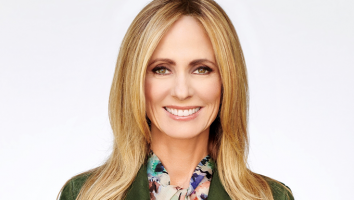 Disney Entertainment co-chairperson Dana Walden (pictured) has reorganized the company's TV division with expanded duties for senior execs including Branded TV chief Ayo Davis.
Under Walden's new agenda, Davis will now also report on development and programming oversight for Disney Channel and Disney Junior—in addition to streaming—to Disney TV Group president Craig Erwich. On the older end of Disney's youth-focused operations, Simran Sethi (EVP of programming and content strategy for ABC Entertainment) is taking the lead on Disney's Freeform channel, which targets 14- to 34-year-olds.
Sethi takes this new portfolio on from Tara Duncan, who will now exclusively focus on her role as president of Onyx Collective, a Disney Entertainment content brand focused on projects by creators from ​​underrepresented groups.
This marks the first set of organizational changes made by Walden since she joined Alan Bergman in running Disney Entertainment together as co-chairpersons earlier this month. Notably, this reorg dismantles Disney Media and Entertainment Distribution (DMED), which was set up by former CEO Bob Chapek in 2020.
Under returning CEO Bob Iger, Disney's structures are being streamlined into three new segments: Disney Entertainment (content and streaming), ESPN (ESPN networks, ESPN+ and sports channels) and Disney Parks, Experiences and Products.