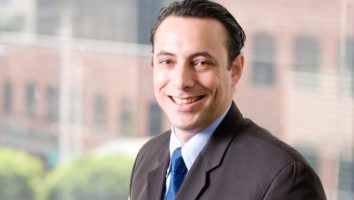 Toonz Media Group has set up a new movie division under president Ariel Veneziano (pictured) to focus on the production and distribution of in-house and third-party projects. 
Toonz already has a number of film concepts in the works, including a live-action adaptation of R.L. Stine's tween novel Zombie Town and Little Emma, a CG-animated pic about a miniature human girl raised by animals. The company is also working on The Canterville Ghost⁠—a CG-animated movie adaptation of Oscar Wilde's same-name short story⁠—with British prodco Space Age Films and LA's Align Pictures.
Going forward, the new division will initially focus on animation in order to capitalize on the company's existing expertise. 
A film distribution veteran with more than two decades of experience, Veneziano has overseen sales for high-profile pics including The Passion of the Christ (2004) and Bowling for Columbine (2002). Before joining Toonz, he held top positions at LA-based studios Hannibal Pictures and Gold Valley Films International.