Dinospital (pictured above)
Target Demo: 3 to 5
Producer: Superprod (France)
Style: CG animation
Format: 57 x seven minutes
Budget: US$550,000 per half hour
Status: Superprod is shoring up broadcasters, distributors, co-producers and financing. A bible and two scripts are ready to pitch.
Delivery: Fall 2024
Dinosaurs meet doctors in this new preschool comedy from creator Patrick Ermosilla (Pat the Dog) about two young kids and their grandmother, a vet whose patients are prehistoric creatures. While she's busy applying dino-sized bandages and casts, Scratch and Flint play and learn at the clinic, helping her patients overcome their fears and mistakes.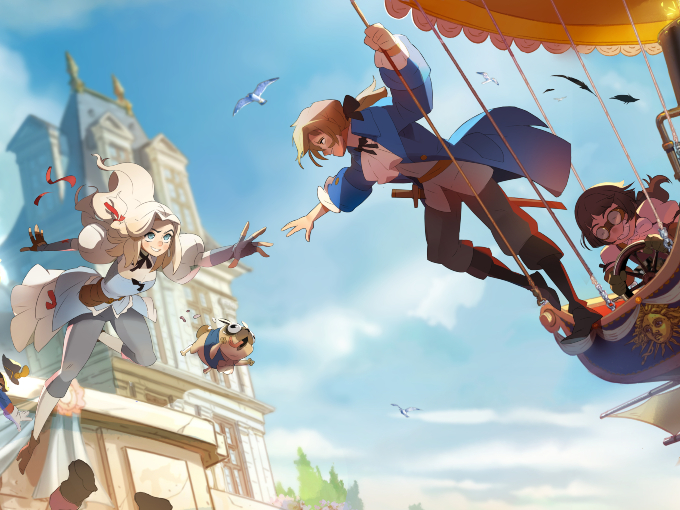 Marie-Antoinette (pictured above)
Target Demo: Eight to 12
Producer: Zephyr Animation (France)
Style: 2D animation
Format: 26 x 22 minutes
Budget: US$8.8 million
Status: A bible and pilot script are ready, with additional visual assets in development. APC Kids, which owns Zephyr, is managing presales as the series distributor.
Delivery: Q2 2025
In this action-driven series concept, 14-year-old Marie Antoinette longs for adventure and freedom from the responsibilities of French royal court. Her life changes when she uncovers a conspiracy connected to the death of her father, and a set of magical stones that must not fall into the wrong hands. Marie runs away from a marriage that would make her queen in order to travel the world—even journeying to the lost city of Atlantis—in search of the stones that will help her stop an ancient power from taking over the world.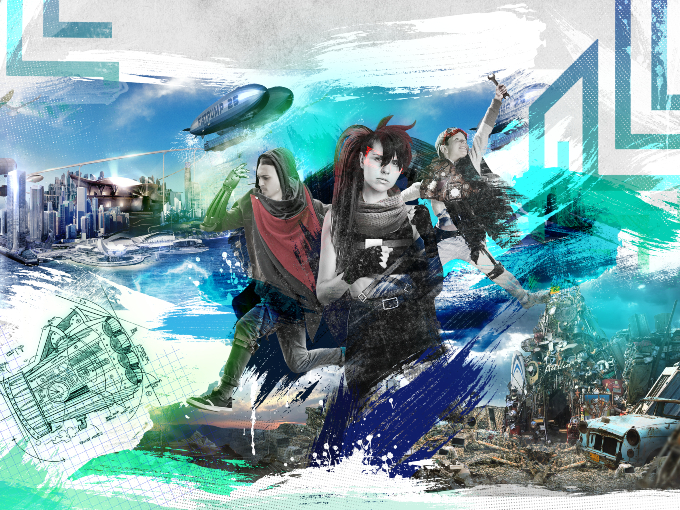 FistPump (pictured above)
Target Demo: 12 and up
Producer: Distortion Productions (UK)
Style: Live action and animation
Format: Seven x 24 minutes
Budget: US$750,000 to US$1 million per episode
Status: A one-sheet, bible, scripts, artwork and a three-season breakdown of story arcs are available. The next step is to secure broadcasters and co-production partners.
Delivery: 12 to 18 months from start of production
This action-adventure series features a young teen who lives in a dystopian world with her little brother. Ronnie has a chance to make a better life for herself when she discovers she has a talent for FistPump, a popular sport in which players power up metal fists and engage them in high-octane aerial battles for fame and fortune. As Ronnie works her way up the ranks to become the world's best FistPump player, she ends up at odds with the powerful and villainous Thump family, and learns the secrets behind her parents' disappearance years earlier.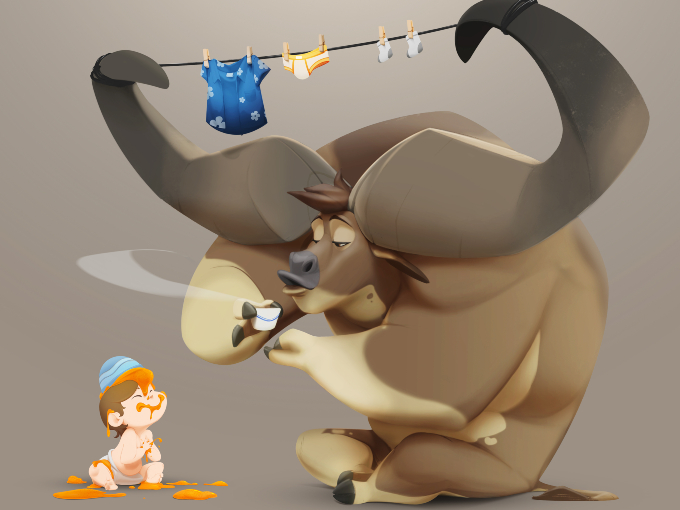 Buffalo Nanny (pictured above)
Target Demo: Four to seven
Producer: China Bridge Content (US)
Style: CG animation
Format: 52 x seven minutes
Budget: US$150,000 per episode
Status: A bible, pilot script and theme song are complete, and China Bridge is looking for co-producers, distributors and broadcasters.
Delivery: Q2 2024
This comedy centers around mischievous baby Bebop and her caregiver—a water buffalo named Otis. Every day, they head off to explore a new place, where Bebop always manages to get into trouble, from blasting into space at a rocket launch to leading a stampede of barnyard animals on a farm. Otis has to help her out of these predicaments and bring her safely back home. Husband-and-wife team Chen Chen (Peaches & Creaminal) and Josh Selig (Wonder Pets!) are the creators of this series.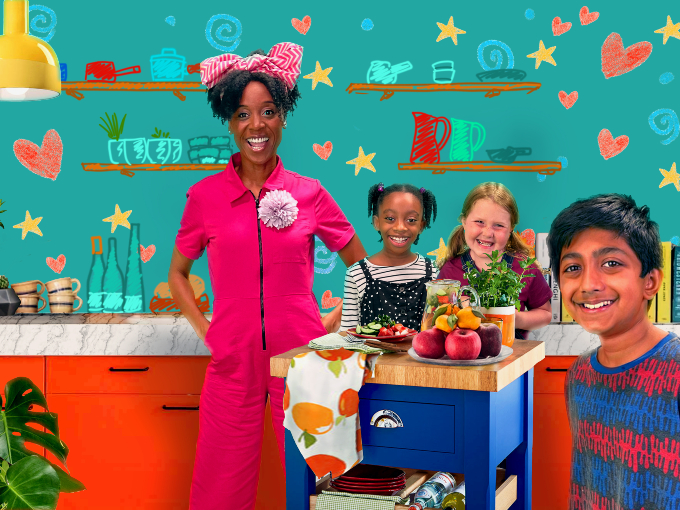 Aunty B's House (pictured above)
Target Demo: Preschool
Producer: Headspinner Productions (Canada)
Style: Live action
Format: 20 x seven minutes
Budget: US$1.1 million
Status: In development, with CBC Kids attached as a commissioning broadcaster. Headspinner has a bible and two scripts ready to show.
Delivery: 2023
Producer Khalilah Brooks created and stars in this series about a group of foster kids and their caregiver. In each episode, Aunty B helps her young charges deal with different issues unique to their situation, such as worrying about whether the tooth fairy will find them in a different house. The nurturing matriarch builds a family and home for the kids while teaching them about kindness and love. Brooks has been performing the character of Aunty B in live theater performances across Canada for several years.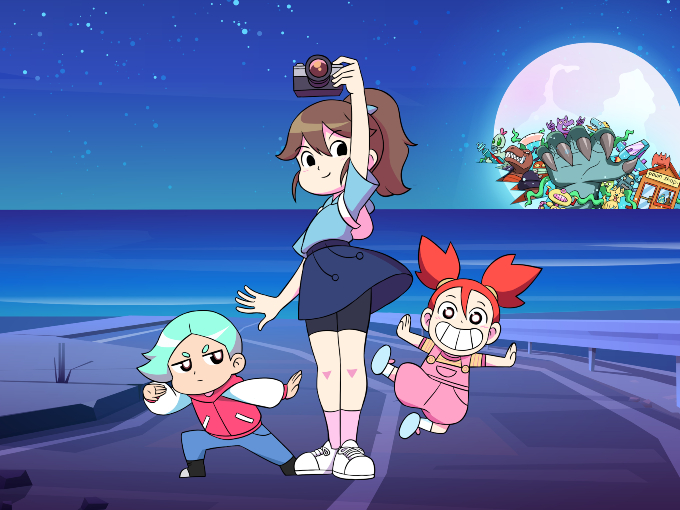 Moonfall Springs (pictured above)
Target Demo: Six to 10
Producer: Park Star Media (South Korea)
Style: 2D animation
Format: 52 x 11 minutes
Budget: US$6.4 million
Status: In development. A bible and a teaser are available, a pilot script is in the works, and Park Star is seeking co-producers and broadcasters.
Delivery: 18 months after greenlight
Aspiring teen photojournalist and part-time babysitter Prisca is always on the hunt for the most amazing stories. Luckily, two of her charges are supernatural siblings, so adventure is never far away. The trio join forces to solve paranormal mysteries and battle monsters in Prisca's never-ending quest to capture the perfect photo. Park Star is also developing a companion webtoon comic with artist Sandra Diaz (Supersonic Girl).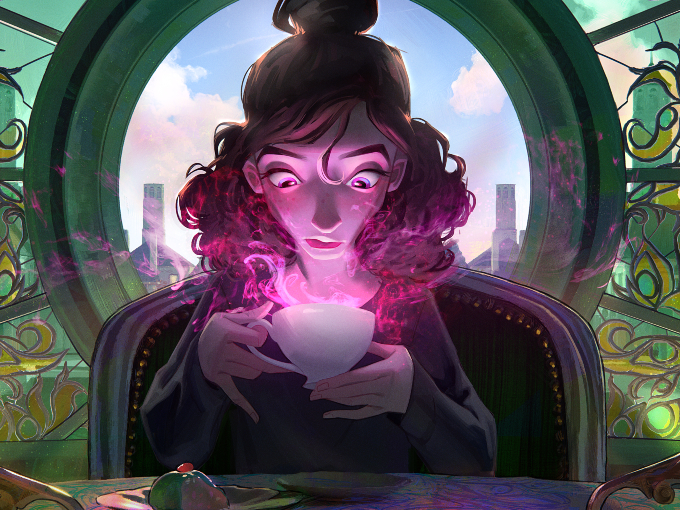 A Place Called Perfect (pictured above)
Target Demo: Eight and up
Producer: Jellyfish Pictures (UK)
Style: CG animation
Format: Eight x 45 minutes
Budget: TBD
Status: Tom MacCrae (Doctor Who) is adapting the trilogy of kids books by Helena Duggan. A bible and series treatment are available.
Delivery: 18 months after greenlight
In this series aimed at a co-viewing audience, 13-year-old Violet moves to a town called Perfect, and quickly realizes that her new home is too good to be true. She discovers that the town's leaders make everyone wear rose-colored glasses, which turns citizens into conformists who think the same way and can't see flaws. As her family changes, she has to uncover the town's many secrets and free everyone from "perfection."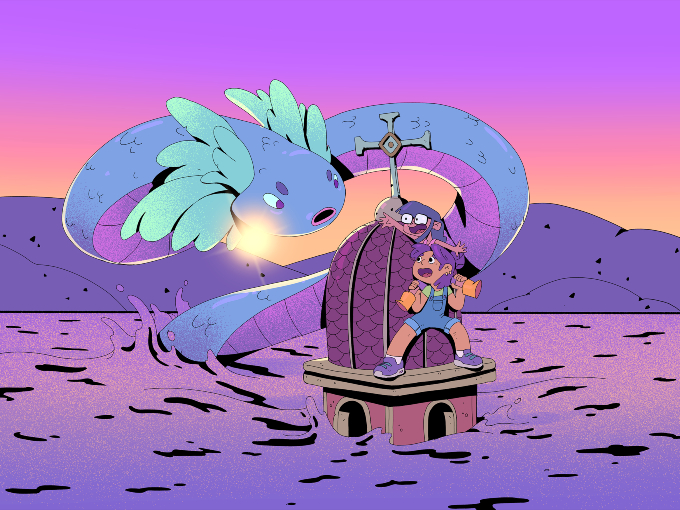 San Misterio (pictured above)
Target Demo: Six to nine
Co-producers: Humberto Cervera, Carlos Sallas and Ari Navarrete (Mexico)
Style: 2D animation
Format: 12 x 11 minutes
Budget: US$75,000 per episode
Status: In development with a bible, finance plan and scripts prepared. The producers are seeking a production partner so they can start pitching to networks. They're planning to publish a comic book based on the pilot episode in early 2023.
Delivery: 18 months after greenlight
This mystery/comedy series features two sisters who make the move from the big city to the town of San Misterio, expecting their new home to be full of magic and wonder. But when they discover that it's just a boring old town, the kids go on a hunt for adventure, finding magical creatures and items that help them slowly bring magic back to the town. Carlos Sallas and Ari Navarrete co-created this series, which is Inspired by Mexican culture and folklore. Humberto Cervera Baron is its writer and executive producer. San Misterio won first place at Pixelatl's Ideatoon competition in 2021.