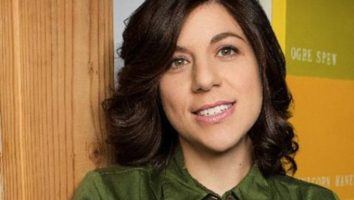 Cartoon Network Studio's VP of original series development Nicole Rivera has departed the studio after almost five years with the company.
Most recently, Rivera oversaw series such as Matthew Cherry's musical comedy Battu, Jessica's Big Little World and Invincible Fight Girl. She announced her departure on LinkedIn yesterday (wednesday) and indicated that she's on the hunt for a next gig.
Rivera is well known in the industry, having served in development roles at DreamWorks Animation and Universal Kids before rejoining Cartoon Network as director of original series development in 2017. She previously worked there from 2008 to 2012 in acquisitions and as a manager of current series.
Rivera's departure is just one of many that have stemmed from an ongoing reorg at Warner Bros. Discovery in pursuit of post-merger cost efficiencies. In October, Cartoon Network Studios' development and production teams were merged with the Warner Bros. Animation team to combine work across similar projects.