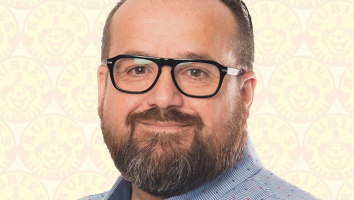 Costume manufacturer Rubies UK has tapped Justin McGiffin to serve as its new head of licensing. Confirming his appointment on LinkedIn earlier this week, McGiffin will manage the EMEA licensing team and its brand-driven product ranges across all categories in the region. 
He's coming off a roughly four-year stint as licensing director of sales at UK-based mobile games developer Rovio Entertainment (Angry Birds), where he focused on creating and delivering brand strategies for the company's consumer products division. Over the course of  his 20-year career, McGiffin has also worked in senior licensing positions at kidcos including MGA Entertainment, Jakks Pacific and The Walt Disney Company. 
Parentco Rubies Costume Company originally launched in 1951. Over the years, the New York-based manufacturer built up a broad portfolio of top-shelf entertainment licenses, including Marvel, DC Comics, Star Wars and Harry Potter. Coming out of a bankruptcy sale in 2020, it rebranded as Rubies II, and last year introduced a new range of adaptive costumes for kids with limited mobility featuring popular superhero characters such as Spider-Man, Wonder Woman and Captain America.