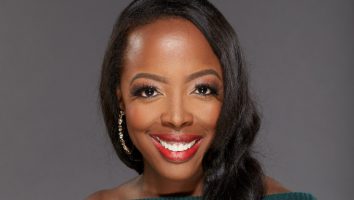 Vernon Sanders, Amazon Studios' head of TV, is restructuring the company's creative development team, breaking it down into three content pipelines for SVOD, AVOD and FAST channels. 
As part of the rejig, the company is adding family, young adult and faith content to Lauren Anderson's role as head of AVOD original programming for Prime Video and Freevee, Kidscreen has confirmed. Anderson joined Amazon Studios as its head of strategic content in 2019 and later served as the co-head of content and programming for Freevee in 2020, before rising to her current role in August.
Anderson's new team includes former BET Network exec Traci Blackwell and Amazon Studios' senior creative executive Christel Miller. Blackwell, who joined the studio this year, will focus on expanding the streaming platform's young adult and faith-based content, while Miller will manage AVOD scripted development. 
The team will oversee the development of all unscripted content on Prime Video and Freevee, including two new live-action competition series—Dr. Seuss Baking Challenge, slated to debut in December, and Play-Doh Squished, upcoming in 2023. 
Amazon Studios' family content restructuring also means head of animation development Melissa Wolfe will now report to creative content division head Nick Pepper.