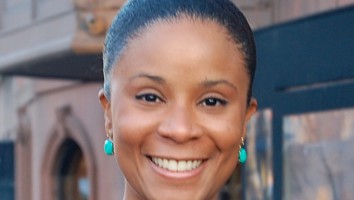 LA's Invisible Universe has hired Nerissa Holder Hall, Nickelodeon's former senior director of content strategy for learning app Noggin, as its new head of franchise.
Hall is charged with driving the commercialization of the digital-first animation studio's suite of IPs in publishing, long-form series, movies and consumer products. Her immediate focus will be to expand the company's first and most established brand, Qai Qai, which was developed in partnership with tennis and cultural icon Serena Williams.
Qai Qai is a social media phenomenon, with more than four million followers on TikTok, Instagram and YouTube. Brand expansions already include a top-selling doll on Amazon, an NFT partnership with kids social media platform Zigazoo, a TV series in development, and an upcoming book release The Adventures of Qai Qai (due out on September 27 from publisher Macmillan).
Prior to driving content for Noggin, Hall built a career at Nick as a writer, researcher and consultant on popular kids series including Dora the Explorer and Go, Diego, Go!.
She has also worked at Pinna, PBS/WNET and Callaway Digital Arts, and was the founder of direct-to-consumer children's publishing company Mirror Mirror Books.
It's been a period of busy growth for Invisible Universe, which recently raised US$12 million in a funding round led by VC firm Seven Seven Six (co-founded by entrepreneur Alexis Ohanian and former Pixar exec Katelin Halloway); hired former Disney+ animation exec David Levy to spearhead the development of new projects; and launched CG-animated series The R3al Metaverse, featuring a group of NFT-inspired characters.