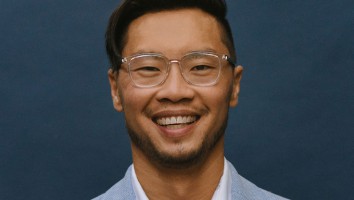 Nelson Huynh has joined Vancouver-based Thunderbird Entertainment as its director of distribution sales.
In the newly created role, Huynh will sell animated and live-action kids series from Thunderbird's kids and family division, Atomic Cartoons (The Last Kids on Earth, Molly of Denali) to broadcasters, streamers and other media platforms, with an eye towards EMEA, Latin America and Asia.
He'll also handle sales for Thunderbird's primetime scripted series, and will help tee up commissions, presales and co-productions for new series across Thunderbird's animated, scripted and unscripted (Great Pacific Media) divisions.
Based in Toronto, Huynh will be heading to MIPJunior and MIPCOM in Cannes, France next month to rep the company's new distribution division, which launched in January 2021. He reports to Richard Goldsmith, Thunderbird's president of global distribution and consumer products.
"[Huynh] is exactly the type of talent that we were looking for to join our growing team as we continue to build our production slate and undertake more third-party distribution opportunities," said Goldsmith in a release.
Huynh brings a breadth of sales experience to his new position after most recently serving as associate publisher at Kidscreen, Brunico Communications' global B2B kids and family information brand. During his tenure at Kidscreen, he led all sales and sponsorship activity for the multi-million-dollar brand. Huynh moved to Canada in 2014 from his native Australia, where he held a number of media sales jobs.
The new role reunites Huynh with former Kidscreen editor Lana Castleman, who joined  Thunderbird in February as its first director of marketing and communications.
Following Castleman's arrival, the company signed a deal in July with Toronto-based Windy Isle Entertainment to distribute and manage consumer products for its upcoming live-action preschool series Mittens & Pants. Thunderbird will sell the show worldwide, excluding Canada and the UK where it is already scheduled to air on CBC Kids and Sky Kids this fall.