By: Sadhana Bharanidharan & Ryan Tuchow 
In-person markets and events are still a novelty in 2022, making France's Cartoon Forum, which is taking place live in Toulouse this week, feel special.
"Cartoon Forum is back for a reunion edition," enthuses Annick Maes, general director of Cartoon, the nonprofit organization that produces the event. "After two special and disrupted editions, [we're] happy to be back to normal."
Things that might have been taken for granted before the pandemic—like networking, business dinners and cocktail parties—are cast in a whole new light after such a long break, she notes, emphasizing that the in-person elements critical to discovery are Cartoon Forum's raison d'etre.
No one is more excited than the producers sharpening their pitch skills for the fest's project presentations. France's Cyber Group Studios will be unveiling The Tern, a new 10 x 26-minute sci-fi adventure series about kids living on a fleet of flying ships in the aftermath of the world becoming uninhabitable. It's the company's first project for an older YA/family audience and builds on the success it has had in preschool (Gigantosaurus) and six to 10s (50/50 Heroes).
"We're excited to present our first project for an older audience with a very ambitious, serialized event series," notes Cyber Group EVP Raphaelle Mathieu.
Meanwhile, Denmark's Zebra Animation is gearing up to present its first-ever entry, Wild Danish, a 52 x five-minute preschool series about kids in a picturesque Danish village by the sea. "We are honored that our first project has been selected," says producer Valerie Saunders. "France, sunshine, wine, a pitch and non-stop meetings. What's not to like?"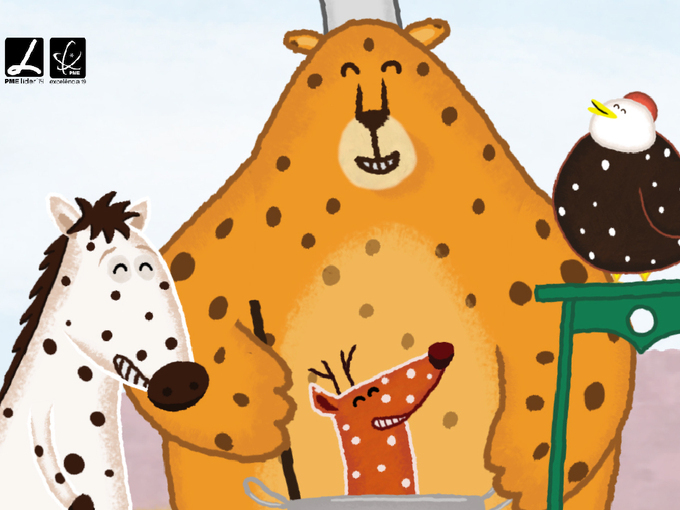 Spain is this year's spotlight country, marking a particularly special opportunity for its prodcos. Among them is Madrid-based Syg­na­tia, pitching a 42 x five-minute short series for preschoolers called Polka Dot Zebra (pictured above), about a zebra born with spots instead of stripes. The aim of the show is to demonstrate that diversity is OK and fun, says CEO Xosé Zapata.
Morgann Favennec, EVP of distribution at Xilam Animation, is "beyond excited to be back in Toulouse," this time with CG-animated series Go Flash (26 x 22 minutes) from Xilam-owned prodco Cube Cre­ative Productions hitting the stage. "We feel confident this action-comedy series starring  a family that's passionate about car racing will raise interest from the market," she says about the project, which targets kids ages six to nine.
For buyers, the event marks an important chance to scope out future hits from Europe. Zia Sands, Warner Bros. Discovery EMEA's acquisitions, partnerships and co-productions lead for kids & family, says she's looking forward to being at live pitch event again.
And Daphné De Beauffort, EVP of kids content acquisitions and diversification at TF1, says Cartoon Forum is a critical stop  on the broadcaster's business travel calendar. "[The pitches] give us a good feeling about how the animation market is evolving," she says. "I am enthusiastic to discover new pepites [translation: "nuggets"] and be inspired by the pitches."
Photo courtesy of Guillame Groult via Unsplash.