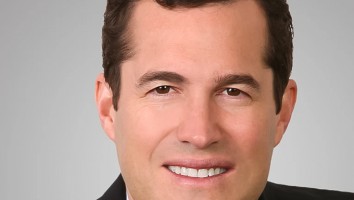 Wisconsin-based toyco PlayMonster has hired Steve Adolph, a merchandising and retail veteran, as its new president.
This is Adolph's first foray into the kids business after holding executive roles at advertising company Rapid Displays, retail merchandising business SPAR Group and manufacturer Kalamazoo Outdoor Gourmet. At PlayMonster, he'll report to CEO Tim Kilpin and work to develop strategies to grow revenue and build the company into a global business. Kilpin was president for almost two years before his appointment to CEO in January this year.
The company has also promoted Sharon Fosbery, its sales and marketing director, into the C-suite as chief brands and strategy officer. Fosbery was previously sales and marketing manager for University Games.
And finally, PlayMonster has hired influencer and podcast host Desiree Fortin (That New Mom Life podcast) as its chief parenting officer for its preschool-skewing Playskool toy line. Her remit is to offer insights into social-emotional learning and what kids and parents expect from toys.
Playmoster has been working to expand its sales beyond the US and push into the preschool market. In its quest to grow, Playmoster acquired arts and crafts company Ann Williams Group in June 2021 and this year, it inked a licensing deal with Hasbro for the Spirograph toy line.