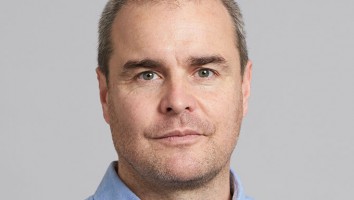 Irish animation house Turnip + Duck is filling up on new development talent and series concepts heading into the fall market season.
The company has put former CAKE SVP Rob Doherty on retainer in a consulting role as head of content, as well as hiring a former RTE writer Laura Canavan-Hayes as a development exec to shepherd its growing slate.
Doherty's contract started this Thursday, and he will advise T+D on how to expand its network of broadcast and co-production partners and pursue new co-production opportunities. He joins the studio after a four-year stint with London-based CAKE, where he served as SVP of production and worked on projects including Mush-Mush & the Mushables (Cartoon Network) and Angry Birds: Summer Madness (Netflix). Before that, he held executive positions at Disney, Aardman Animations and ITV.
Thursday was also Canavan-Hayes' first day at T+D, where she is responsible for growing the company's slate of original productions and developing its existing network of writing talent.
Turnip + Duck is currently working on turning its podcast Maddie + Triggs into a 2D-animated series for kids ages five to seven. The show (39 x seven minutes)—like the 15-episode podcast, which launched in 2021 on children's digital radio station RTÉjr Radio—follows the adventures of a seven-year-old girl with a visual impairment and her canine best friend.
T+D is gearing up to present the series concept—which is being developed with the support of NCBI (an Irish nonprofit supporting the blind community), RTÉjr and Screen Ireland—at Cartoon Forum in France later this month.