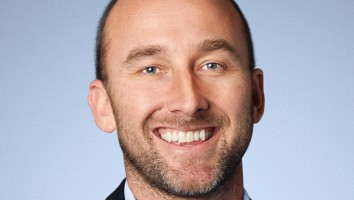 LA-based Funko has hired former Disney and Microsoft exec Dave Renke as its head of strategic initiatives, Kidscreen has confirmed.
Renke moves over to Funko from edtech company Age of Learning (owner of ABCMouse.com) and will launch and lead programs aimed at creating new content and commerce opportunities through partnerships and new products.
Renke joins Funko in the midst of a broad expansion of the toyco's product portfolio. CEO Andrew Perlmutter committed to four pillars of growth in the company's Q2 financial report: innovation in its collectibles business, creating new revenue streams, international expansion and development of its direct-to-consumer business.
The company's core product is collectible physical figures, but it has been recently expanding into new categories through acquisitions and partnerships. In June, the company acquired collectibles manufacturer and retailer Mondo to expand into vinyl records, posters and action figures and has teamed up with Hasbro to launch NFTs. It's also moving into content, co-producing its first video game with British developer 10:10 Games.
Renke brings expertise in IP growth strategy, including gaming; his prior remits span global distribution strategy and business development at Disney, strategy and business development for Microsoft's XBox Entertainment Studios, and strategy and corporate development for Sony Pictures Entertainment.
The company's expansion into new categories drove record-setting sales in the first half of 2022, according to its Q2 financial report released this month. Overall net sales, driven by its fashion accessories category (which includes licensed Disney and Nickelodeon products), climbed 33% to US$315.7 million in the quarter, compared to the same period last year.