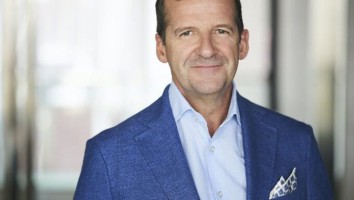 Darren Throop will step down as president and CEO of Entertainment One (eOne) at the end of 2022.
Its parentco Hasbro announced Throop's departure in a release today, stating that his contract with the company expires at the end of the year, and "transition details" will be announced prior to this.
Throop's exit is set to take place three years after Hasbro completed its US$3.8-billion acquisition of eOne at the end of 2019.
Throop has run the Toronto-based company as president and CEO for more than 20 years, seeing it through several major strategic shifts. eOne started off as music chain ROW Entertainment before expanding into audiovisual content through a series of acquisitions. In the kids entertainment space, the company is best known for its large-scale expansion of the Peppa Pig franchise. In 2015, it purchased a 70% stake in Astley Baker Davies (the studio that originally created the preschool series), and has since grown Peppa into a blockbuster global brand valued at over a billion dollars.
The company has slowly transformed following the Hasbro acquisition. It sold eOne Music to US investment firm Blackstone in 2021, and exited the theatrical distribution business in Canada and Spain earlier this year.
With files from Playback Daily