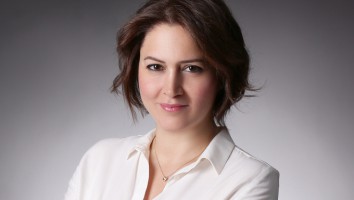 As the landscape continues to shift at the BBC, the pubcaster has made a new executive hire in its children's division that underscores the business potential of its content.
Former Cartoon Network exec Tulin Ulkutay Eris has been named head of business for BBC Children's and Education, a role that will see her focus on "increasing the value to audiences and return on investments," according to a release. Her remit will also include oversight of production management and operations teams.
Eris officially starts in September and replaces Sophy Jacob. She will report to BBC Children's and Education director Patricia Hidalgo.
A seasoned global exec, Eris specializes in building and monetizing kids content, including strategy, distribution, marketing and sales. She also specializes in "regional positioning" of brands, according to the release, which indicates the emphasis the Beeb will be putting on content that works for its money.
Eris's most recently served as commercial director of UAE-based prodco Bidaya Media (Mansour, Sesame Street), and she also previously worked as a senior creative producer at Cartoon Network Studios in Abu Dhabi.
The Beeb will be shifting its CBBC channel to digital-only sometime in the next few years, but will maintain CBeebies as a linear platform. Recent commissions for the preschool net include Roots & Fruits (26 x five minutes), a So Awkward spinoff and book adaptation Olga Da Polga (13 x 11 minutes).