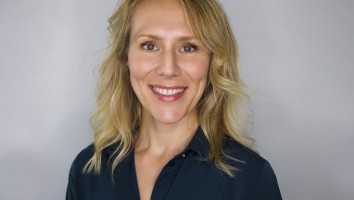 Elena Wurlitzer has been named development producer of animated series and features at Jellyfish Originals, the kids and family content division of London-based VFX and animation studio Jellyfish Pictures (Spirit Untamed).
Wurlitzer officially started with the company in early July, reporting to Jellyfish Originals managing director Natalie Llewellyn.
Jellyfish created this position to support an expansion of its development slate to include more episodic and feature animation. Wurlitzer will focus on creating and developing new concepts with in-house teams, while also managing the acquisition of external IPs, working with co-pro and commercial partners.
Prior to joining Jellyfish, Wurlitzer worked as a senior development exec at Wildseed Studios (The Last Bus) and as a senior creative for kids apps such as Azoomee and MarcoPolo Learning. She also wrote scripts for kids series including Kate & Mim-Mim, which aired on Disney Junior in the US and on CBeebies in the UK.
Jellyfish Originals is currently gearing up to start pre-production on its first original preschool series later this year.