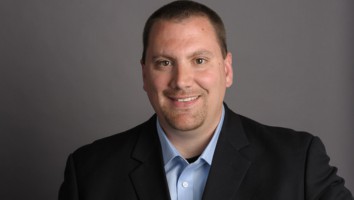 Mattel has recruited former Scopely exec Mike DeLaet to create new products and licensing opportunities as global head of digital gaming.
Starting Monday, DeLaet will be responsible for expanding Mattel's business in stand-alone video games and game tie-ins, as well as taking the toyco into web3 technology as part of a broader strategy to build more video game revenue.
DeLaet is a gaming industry veteran who last served as SVP of strategic partnerships at  Scopely, which has produced licensed mobile games for partners such as Marvel, Disney, Hasbro and Mattel. And before that, he worked at Rogue Games, a studio he launched that has released titles such as Oz: Broken Kingdom and Sociable Soccer.
Mattel has been working on beefing up its video game presence in the last few years. The company teamed up with LA-based developer Gamefam to launch a He-Man interactive experience on Roblox in April, and it launched a Hot Wheels game on the platform back in 2020.
In other news, Mattel is taking off to outer space in a multi-year global partnership with SpaceX—the spacecraft manufacturer's first-ever deal with a toy company. Mattel will launch space-themed Matchbox toys and collectibles on its Mattel Creations DTC platform in 2023.
This isn't the toyco's first journey to outer space. In 2019, it launched an astronaut Barbie to commemorate the 50th anniversary of the Apollo 11 moon landing.
It  has been a busy week for Mattel, which also inked a deal with Skydance Media to produce a live-action Matchbox movie and announced a toy partnership that will combine the Fall Guys video games brand with Mattel characters.
The company will release its Q2 financial report later today.