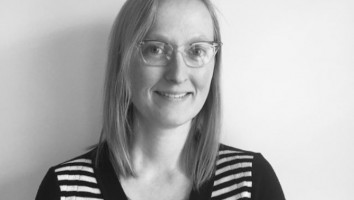 London-based animation studio Lupus Films has hired its first-ever training and development producer to prioritize its staff's wellness and skill development.
Producer Abigail Addison officially started in the newly created role yesterday, with the remit of managing skills training and overseeing the well-being of the team. She joins the company formally after freelancing for Lupus since 2014.
Addison's role is a key one for Lupus right now because of the challenges faced by the animation industry, chiefly tight deadlines and constantly evolving technology are exacerbating an already-tough hiring environment, Ruth Fielding, Lupus Films co-founder, tells Kidscreen. Putting a spotlight on employee health and well-being with Addison's hire is intended to help ensure  the company is equipped to complete its obligations and productions, says Fielding.
Lupus is gearing up for a busy few years, with a number of new projects in the pipeline such as the feature film Kensuke's Kingdom and a trilogy of short 30-minute films based on the Storm Whale book series.
As the founder of indie animation studio Animate Projects, Addison has produced shorts such as The Debutante and Treasure (which have played on the festival circuit), giving her first-hand knowledge of animators' struggles, says Fielding. She also oversaw skill-development projects for UK animation body ScreenSkills.
"Abigail's background as a producer means that she implicitly understands the nature of animation production, while her work with ScreenSkills makes her ideally placed to identify how we can train our crews efficiently and cost-effectively," says Fielding.
Addison will represent Lupus at industry events, starting with the Children's Media Conference in Sheffield, UK from July 5 to 7.