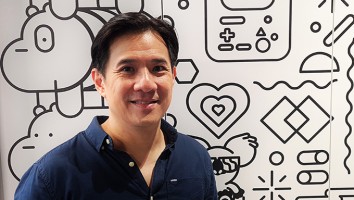 Kidscreen has confirmed that APAC head of kids Leslie Lee is leaving his role as part of a post-merger reorg in Warner Bros. Discovery's India, Southeast Asia and Korea division.
He'll be replaced by Christopher Ho (pictured), who moves up to senior network director, kids content for Southeast Asia and Korea. Ho previously reported to Lee and oversaw Cartoon Network and Boomerang in Southeast Asia, Australia, New Zealand and Korea. He joined WarnerMedia last year after working for more than a decade at Disney as a director of multiplatform programming services, and before that was a programming manager at HBO Asia.
A former Disney Networks executive director, Lee joined WarnerMedia APAC as VP of kids content in 2019. During his tenure, he orchestrated the regional launch of preschool block Cartoonito; headed up kidsnets POGO, Cartoon Network and Boomerang; and shepherded several new local originals through production, including Emmy-nominated series Lamput (Cartoon Network and Vaibhav Studios) and Hi-Tech Animation's The Pandavas and Ekans—Ek Se Badhkar Snake.
Clement Schwebig, WBD's president of India, Southeast Asia and Korea, announced this kids team change as part of an internal memo to staff today.
Lee's departure follows several others that have come in the wake of the US$40-billion merger of WarnerMedia and Discovery in April. Most notably, kids, young adults and classics president Tom Ascheim announced he was leaving in May. And Polly Cochrane, WarnerMedia EVP and country manager for UK and Ireland, exited around the same time.