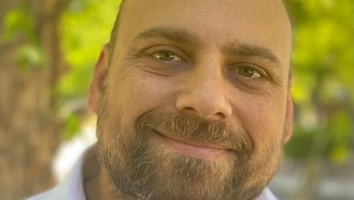 Disney has hired former Apple exec Mark Bozon as VP of next-generation storytelling and creative experiences.
In his new role, Bozon will lead the House of Mouse's metaverse strategy and build a multidisciplinary team to deliver interconnected consumer experiences across gaming, film, toys and parks. He reports to Mike White, SVP of next-generation storytelling and consumer experiences.
White is a 10-year veteran at the company and was tapped earlier this year by CEO Bob Chapek to coordinate Disney's metaverse efforts. He reports to both Kareem Daniel (chairman of media and entertainment distribution) and Josh D'Amaro (chairman of parks, experiences and products).
Bozon announced his departure from Apple in a tweet on May 20 before confirming he was headed to Disney on June 3.
Prior to making the move, Bozon spent 12 years as games creative director for subscription gaming service Apple Arcade, helping to bring content from both independent developers and AAA publishers such as Electronic Arts and SEGA to the platform.
Investment and interest in the metaverse is heating up across the kids space as companies try to determine where engagement, ROI and tech will intersect. Producers Genius Brands International and Dark Slope recently told Kidscreen about their plans for using games, NFTs and AR tech to develop new social experiences for kids in the space.