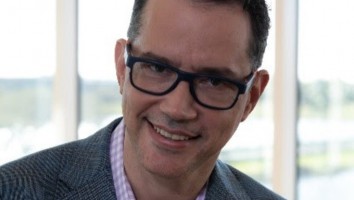 Adriano Schmid has been named VP of PBS KIDS content, making the move to the US pubcaster from Warner Bros. Discovery.
He brings more than two decades of experience in development and production to the role, and will oversee the PBS KIDS team and its full content library.
Schmid joined Discovery Networks in 1999 and most recently served as senior director of production for Discovery Kids, focusing on multi-lingual programming for the LatAm and US Hispanic markets. He produced and developed curriculum-based projects for preschoolers in several genres. These titles include CG-animated series Mini Beat Power Rockers, which teaches kids about music and features babies who play different instruments; and Doki, an animated series based on the same-name Discovery Kids LatAm mascot that earned him a Cine Golden Eagle Award in 2014.
His departure from Warner Bros. Discovery comes amidst a major post-merger reorganization that has seen a long list of executives make an exit. Last month, the company announced that kids, young adults and classics president Tom Ascheim would be leaving, and his remit taken over by Kathleen Finch.
Schmid will officially start on June 13, reporting to PBS KIDS SVP and general manager Sara DeWitt. He's charged with expanding the network's multi-platform content strategy, identifying talent, building industry relationships and supporting the development of new approaches to content production on emerging platforms.
This position was previously occupied by Linda Simensky who left PBS last year after 18 years with the company. She has since taken on a role at educational app Duolingo as head of animation and scripted content.