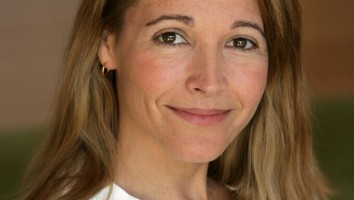 Mary Coleman has been named chief creative officer at CG animation studio Locksmith. This is a brand-new position for the London-based company, and it will see her overseeing development and supporting filmmakers through the process.
Coleman officially starts in July, but it's not clear yet whether she will work in London or from her current LA base.
Locksmith—which only launched in 2014—plans to expand its development slate under Coleman's leadership, according to a release. Last year, the studio recruited former Illumination Entertainment COO Natalie Fischer to serve as its CEO.
Coleman brings more than two decades of experience in kids content development to her new position, having worked for 23 years at Pixar Animation Studios. During her long tenure, the studio evolved into an animated feature powerhouse with movies like Finding Nemo, The Incredibles, Ratatouille, WALL-E, Up, Inside Out and, most recently, Turning Red.
Locksmith's debut, Ron's Gone Wrong, was released by The Walt Disney Company theatrically before heading to streamers Disney+ and HBO Max.
The studio is currently in production on That Christmas, a movie adaptation of a book series for four- to eight-year-olds authored by English filmmaker Richard Curtis (Love Actually) and published by Puffin Books.
London's DNEG Animation is handling digital production on the project, with DreamWorks animator Simon Otto (How to Train Your Dragon) attached as a first-time director. A release date for the movie has not been set yet.