Every June, France's Annecy Animation Festival spotlights what's next in animation. While evergreen themes like superheroes, diversity and science remain timeless, more modern trends like social media influencers are being mined for laughs, too. This year, we also asked producers to tell us about their licensing aspirations, and they had plenty to say.
Instant Famous (pictured above) — Seven to nine
Producer: Omens Studios (UK)
Style: 3D animation
Format: 52 x seven minutes
Budget: US$4 million
Status: Seeking co-producers and broadcasters
Delivery: 18 months after greenlight
Licensing opps: Limited toy collectibles and a mobile game.
In the hidden world of animals, a young frog named Tony decides to turn his bor- ing life around by becoming an influencer. With the help of his snail best friend and trouble-making nephews, Tony makes ab- surd videos in his quest to become viral. Cartoon Network veteran Silas Hickey (Lamput) is a consultant on the series, which was created by art director Jing Hua Tan (Counting with Paula).
Tales of the Underwear Dragon — Six to 11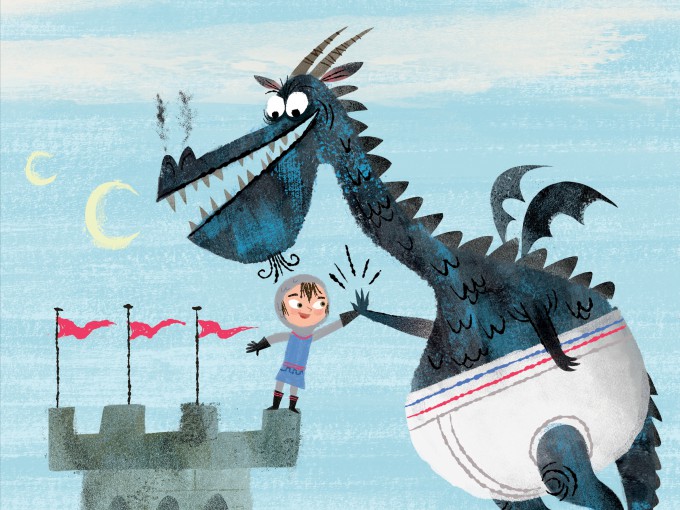 Producer: Mercury Filmworks (Canada)
Style: 2D animation
Format: 52 x 11 minutes Budget: US$9 million
Status: In development, with a bible and script ready. Looking for broadcast presales and global distribution.
Delivery: Fall 2024
Licensing opps: The company sees potential in apparel (obviously underwear), along with branded back-to-school products, costumes, housewares, toys and games.
In this adaptation of Scott Rothman's kids book, Attack of the Underwear Dragon, a young assistant knight learns the ropes of being a hero during his frequent battles with the fearsome Underwear Dragon. Sesame Street music director Bill Sherman is creating original songs for each episode of this comedy-adventure series.
Diversity Kids — Seven to 12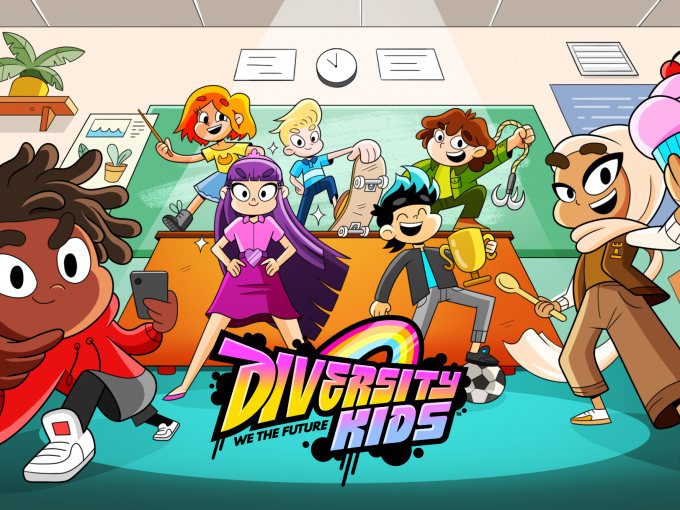 Producers: 4Mat Factory (Holland), Media.Monks (the Netherlands)
Style: 2D cut-out animation
Format: 23 x 11 minutes
Budget: US$250,000 to US$350,000 per episode
Status: Scripts, character art and backgrounds are ready. Media.Monks is seeking broadcasters.
Delivery: Fall 2024
Licensing opps: The companies are looking to expand the brand into action figures, plush, apparel, educational books, bedding, games and NFTs.
At a boarding school focused on arts education, a new crop of students come together and learn to celebrate the cultural and racial differences that make everyone special. In each episode, the kids confront problems such as racism, bullying, poverty and loneliness. They also learn about the languages, music, food and traditions of different countries, including Brazil, China and Morocco.
It's Your Body — Four to seven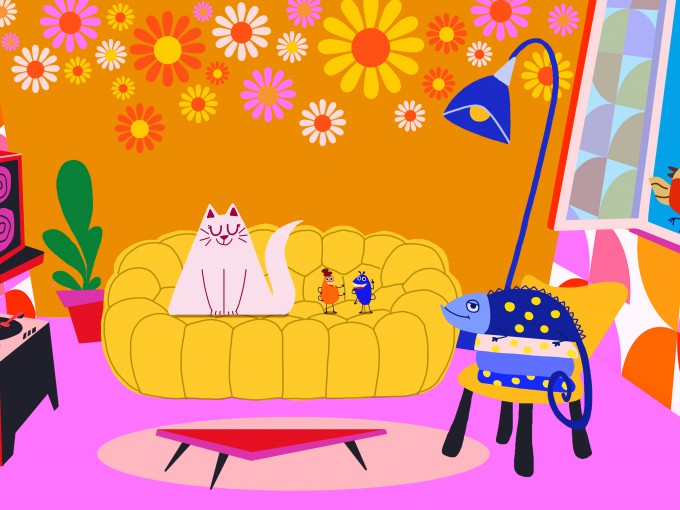 Producer: Dandelooo (France)
Style: 2D animation
Format: 39 x seven minutes
Budget: US$8.1 million
Status: A teaser, bible, script and storylines are completed.
Delivery: Fall 2024
Licensing opps: Back-to-school supplies, games and figures.
When their owners are away, a group of animals come together to learn about the science behind the things happening in people's bodies. They'll explore topics such as why humans blush when they're embarrassed, what having "a stomach in knots" means, and why people cry when they're hurt. The critters will hazard their own comedic guesses before the helpful chameleon Rosa steps in to provide the real scientific answers.
Monstrous! — Seven to nine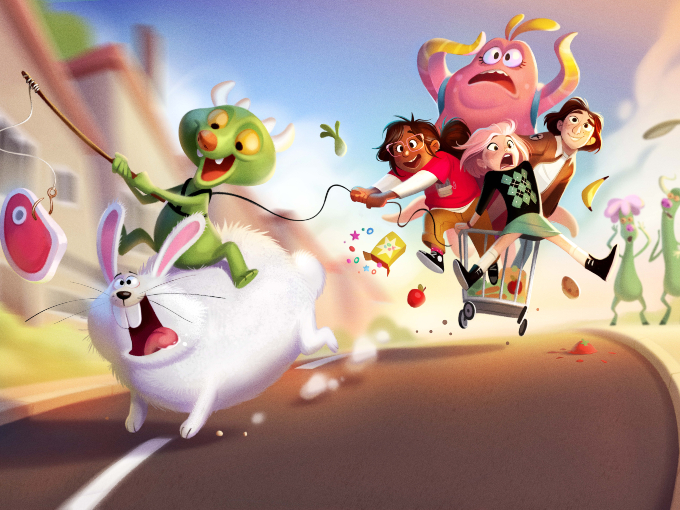 Producer: Gutsy Animations (Finland)
Style: 2D animation
Format: 52 x 11 minutes
Budget: US$15 million
Status: A bible and script are prepared. Looking
for co-producers, distributors and broadcasters.
Delivery: 2025
Licensing opps: Apparel, tech accessories and social media tools, with a focus on promoting diversity and acceptance.
In a world where monsters and humans live side by side, quirky tween Nelly takes a job as a babysitter for little creatures. The comedy-driven series centers around the (mis)adventures of babysitting tiny monsters, but also tackles identity and what it means to belong when you're different. Hannah George (The Adventures of Paddington) has written the pilot script, aiming for a balance between humor, heart and plenty of slime.
Holt — Six to 11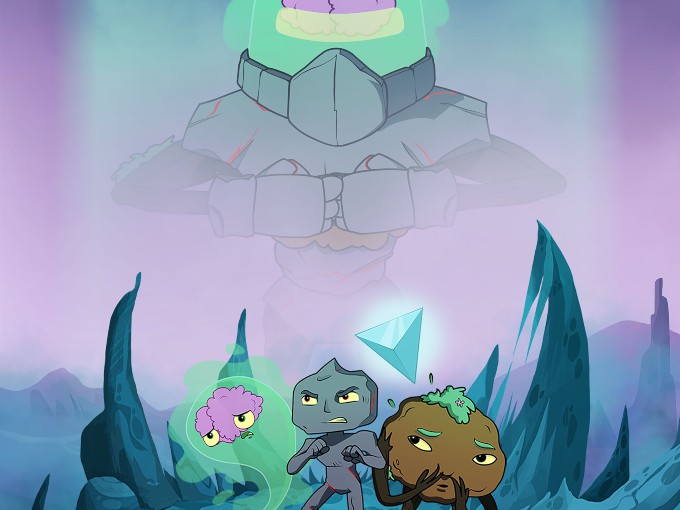 Producer: Igloo Animations (Ireland)
Style: 2D animation
Format: 26 x 11 minutes
Budget: US$119,000 per episode
Status: A one-minute teaser trailer is available, along with an animatic and script for episode one, a bible and 10 episode outlines. Igloo is seeking co-production partners, distribution, broadcasters and financing.
Delivery: December 2024
Licensing opps: Toys and action figures to match the action-adventure show's monster-fighting vibe.
This fantasy-adventure series stars three mismatched teens who are shipwrecked on a dangerous planet full of evil forces. The kids meet a magical guide who gives them the power to combine into the superhuman being named Holt. Together they have to get past their differences to fight monsters, allies and find a way home.