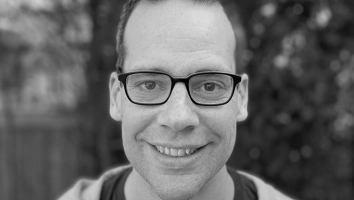 As Spin Master's toy division continues to gather steam, the Toronto-based company has hired a new GM of North America to drive more growth.
A former LEGO exec based in Canada, Micheal Butcher has joined the company's leadership team in a newly created  role focused on driving toy sales and marketing in Canada, the US and Mexico.
He will be looking to build on recent growth in Spin Master's preschool, dolls and interactive segments, which led to a 34% boost in overall revenue for Q1 2022.
Butcher will report to Chris Beardall, president of toys and chief commercial officer. His team includes Tom Kelly, SVP of sales in the US; Jeffrey Cunnigham, SVP and GM of Canada and Mexico; and Arlene Biran, who has been promoted from SVP and global business leader of activity toys and building sets to SVP of US marketing.
Butcher joined Spin Master this month after almost 15 years with LEGO, most recently serving as VP and GM of Canada. Prior to that, he held positions in customer development, general management, sales and supply chain.