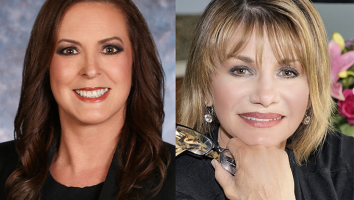 Does Pizza Day count as a holiday? It definitely does if you're five years old. And also if you're a fledgling content empire looking to create franchisable formats with a holiday hook.
Holiday Channel, a film fest operator and media company, is looking to challenge the definition of holiday content beyond the festival circuit. Preparations are underway to launch a streaming platform by the end of the year based on SVOD and TVOD (Transactional Video on Demand) models.
CEO and founder Reesa Ryder (pictured left) tells Kidscreen how most content marketed as holiday-themed in the US "primarily caters to a handful of holidays such as Christmas, Hanukkah, Easter, Halloween and Thanksgiving."
But her company's Holidays 365 International Film Festival showcases a much broader range of content related to international celebrations (Diwali, Eid), heritage months (Black History, Pride) and even light-hearted holidays like Superhero Day, Rubber Ducky Day and the aforementioned Pizza Day.
Holiday Channel is actively focused on acquiring licensed content now. Though the upcoming streamer will be family-oriented, catering to all ages and open to all formats, the kids lineup will be a big component, and the plan is to cover animation, live action, narrative, unscripted and potentially even content made for kids by kids.
"We are very interested in supporting the emerging Gen Z market of tweens and teens who are digital-first and natural-born content creators in so many ways," Ryder says, noting that the film festival includes a category for content submitted by elementary school students and middle-graders. "We have no doubt the category will continue to attract burgeoning talent in the kid creator and user-generated content space," she says.
To support the push into streaming, Janice Varney-Hamlin (pictured right) was set up in January as COO of Holiday Channel to focus on marketing, content acquisition and fundraising.
Varney-Hamlin has been advising the company since 2019 as CEO of Marketing Immersion, a California-based agency she founded in 2014. But she has experience heading up global marketing for companies like Mattel, Viacom and Warner Bros. And she also previously served as head of franchise management and business development at Disney ABC Television Group.
Ryder and Varney-Hamlin also hope their platform's content can boost morale and provide a feeling of cross-cultural connection for kids. "It will do wonders for their imagination, help them develop a well-rounded worldview, and grow their understanding and empathy for diverse cultures in this increasingly globalized world," Ryder says.
"[Virtual schooling] can be a lonely environment, especially for kids," Varney-Hamlin says, adding that celebratory content is needed now more than ever after the isolation and cancelled festivities of the past few years. "We're really focusing on celebration and diversity because people want to be part of that universe. They want to understand and appreciate [different cultures] more."
The expansion into streaming is the first phase of a larger plan to launch a "digital omniverse" that turns Holiday Channel into a one-stop online destination for all things holiday-related—not just streaming content, but also educational resources, food, travel and retail.