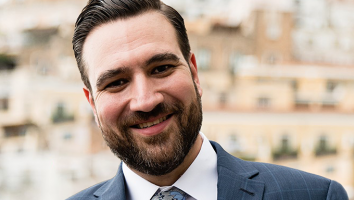 Toronto-based prodco Guru Studio has appointed Mark Pinder as its new VP of technology.
Pinder started in April and will head up all production pipeline strategies at the company, including production technology, business systems and post production. And he will be focusing on innovating the company's infrastructure using new technologies and data management tools.
From 2020 to 2022, Pinder served as head of technology IoM Media (the animation studio behind Island of Misfits), where he oversaw large-scale pipeline enhancements and managed major technology upgrades as the Halifax-based company transitioned to working remotely.
And over the course of his career, Pinder has worked at several Canadian animation and VFX studios, including Pixar Canada, Sony Pictures Imageworks, Imagine Engine and Cinesite.