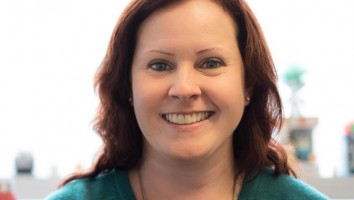 Vancouver's Mainframe Studios has brought in former Technicolor exec Kristy Scanlan to serve as its first-ever SVP of business development.
Scanlan officially started in April and is based in LA. Her remit is to develop and expand Mainframe's production partnerships in TV, feature-length movies and cross-platform content.
Owned by WOW! Unlimited Media, Mainframe has worked on projects such as DreamWorks Animation series Madagascar: A Little Wild and Mattel's Barbie: Big City Big Dreams movie in recent years.
Scanlan previously worked at Technicolor in a VP of business development, animation and games role she joined the company for in 2012. But she also spent some time at Threshold Entertainment as head of production, serving as a producer on CG-animated titles like ​​Bionicle: The Legend Reborn and LEGO: The Adventures of Clutch Powers.
Mainframe's pipeline has been very busy lately, with 17 projects currently in production, according to a press release. The studio's preschool co-pro with DreamWorks, Team Zenko Go, premiered on Netflix in March.